UK consumer spending strong in March as online spending surges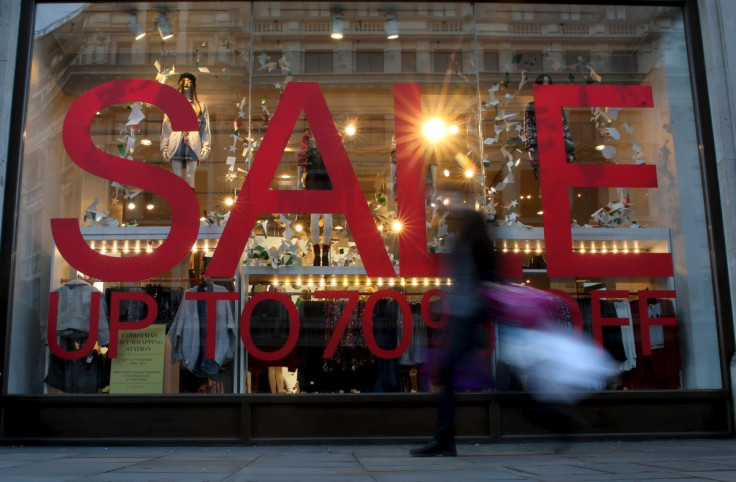 UK consumer spending continued its upward trend in March, as consumers were undeterred by poor weather and flocked to the shops, data released on Monday (11 April) showed.
Visa's Europe's UK Consumer Spending Index showed spending rose 2.3% year-on-year on an annual basis at the end of the first quarter, in line with the 2.2% year-on-year increase recorded in February.
Overall, the average annual rate of growth for the first quarter stood at 2.4%, the strongest since the 2.5% growth rate recorded in the second quarter of last year. The report added underlying trends also looked positive in March, with the three-month-on-three-month measure increasing 0.9% from the corresponding period 12 months ago.
The increase in spending was driven by recreation and culture and hotels, restaurants and bars, which recorded 5.6% and 5.3% gains respectively. Analysts said the strong increase in spending in both sectors could be attributed to Mother's Day and the Easter falling in the same month, with the latter thought to have also contributed to a 2.5% rise in spending in the food and drink sector.
Half of the eight categories analysed registered an increase, with spending in household goods 1.9% higher than in the same period in 2015.
However, a relatively cold March is likely to have contributed to a fall in spending in clothing and footwear, which fell 1.8% year-on-year, as consumers may have delayed purchasing their spring and summer clothes.
"As we head into summer, retailers will be keenly awaiting an upturn in the weather, while waiting to see the impact of the living wage on consumer spending," said Kevin Jenkins, Visa Europe managing director for the UK & Ireland.
Bad weather was also blamed for a decline in face-to-face spending, with in-store purchases falling 0.9% year-on-year after a 2.8% gain in the previous month, while online sales grew 4.2% and continued to be one of the key factor behind total expenditure growth.
© Copyright IBTimes 2023. All rights reserved.