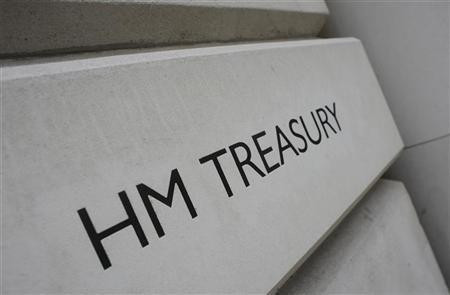 Corporate profitability in the UK is robust in the face of recession, shows official figures, but the truth behind the cold numbers reveals that cost-cutting and scrapped investment plans are helping to underpin financial performance, not boosting output.
Government coffers are under threat from a future collapse in tax receipts as cost cutting ends and profits fall, as well as the limiting of future business growth and potential revenues derived from expansion that is in doubt or already abandoned.
"While profitability has remained unchanged, the index of production has indicated a fourth consecutive quarterly fall for manufacturing," said the Office for National Statistics (ONS) of the manufacturers' rate-of-return on capital employed.
"This would seem to indicate that PNFCs [private non-financial corporations] are maintaining profits through reducing investment and costs rather than increasing output and revenue.
"In this respect the trend is in line with indicators that suggest firms are reluctant to spend in the current economic climate despite favourable credit conditions."
ONS data shows manufacturing sector profitability as 4.9 percent in the second quarter, unchanged on the three months before. Service sector profitability grew by 0.1 percent in the second quarter to 15.8 percent return on capital employed.
According to the Institute for Fiscal Studies the UK government relies on corporate profits to generate 12.5 percent of overall tax revenues.
Independent fiscal watchdog the Office for Budget Responsibility forecasts that UK business investment will increase by just 0.7 percent in 2012, having previously predicted it would expand by as much as 7.7 percent.
A private industry survey of service sector firms revealed that in September employment fell for the first time in ten months, as cost cutting took hold and staff were either laid off or not replaced when leaving.
Research by business representative association the British Chambers of Commerce found that companies are slashing planned investment as they try to weather the wider economic storm, as the eurozone crisis rolls on and the global economy slows.
Falling tax receipts have hindered the government's attempts to bring down the country's debt and deficit in public finances, as they have had to borrow more than planned in order to maintain its levels of spending.
Should tax revenues fall further their economic strategy of austerity to bring the precarious public budget back under control, which is blamed by some for worsening the domestic recession, will come under further pressure.
---
Follow @shanecroucher