Plans to launch a new .uk domain name, offering online businesses a shorter address and increased security, begin today with the start of a three-month consultation period.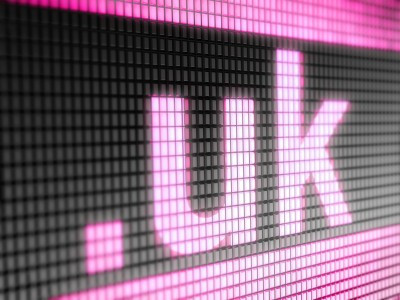 Nominet, which is offering the new domains, said: "The proposed new service is aimed at businesses and would potentially offer shorter domain names registered at the second level (i.e. www.yourbusiness.uk) as well as one of the most comprehensive package of security features available.
"It would sit alongside the existing .uk portfolio, including .co.uk which already has more than 10 million domains registered."
Nominet is the non-profit body responsible for overseeing all net addresses ending in .uk.
Companies wishing to use the new domains would have to prove they have a UK presence and pay higher fees, with .uk domains expected to cost wholesalers £20 per address per year, compared to the existing £5 fee every two years for .co.uk domains.
Nominet is not associated with ICANN (Internet Corporation for Assigned Names and Numbers), which is creating hundreds of other domains such as .home, .shop and .play as part of an expansion programme.
Improved security
Nominet said it wants to provide "a safe and secure place for British business to work online and for UK consumers to really enjoy the internet."
Providing for a successful consultation period, which ends on 7 January, the scheme would offer businesses daily malware scanning and all .uk domains would be DNSSEC-signed (Domain Name System Security Extensions).
These services will be brought together in a "trust mark", which Nominet claims will "really provide assurance to users of these domain names that it is a safe and secure space."
CEO Lesley Cowley added: "With the UK internet economy estimated to be worth £121bn and increasing, the matters of security, ease of use, and choice are becoming ever more important.
"This new secure domain space would boost the growth of the UK internet economy. We are aware that it represents a significant change to the landscape of the .uk internet and we are committed to taking all points of view on board."
For those concerned that .uk domains are no more than an expensive replacement for .co.uk addresses, Nominet's director of operations Eleanor Bradley said: "This is about offering great choice. No requirement to change from .co.uk and it's actually a very different product that we're talking about."
The company already offers UK-specific domains such as net.uk for internet service providers, org.uk for non-commercial organisations, me.uk for individuals and sch.uk for schools.