UK economy on track as service sector keeps Brexit headwinds at bay
Britain's GDP grows 0.3% in Q2 in line with expectations, but growth slows down to 1.7% on an annual basis.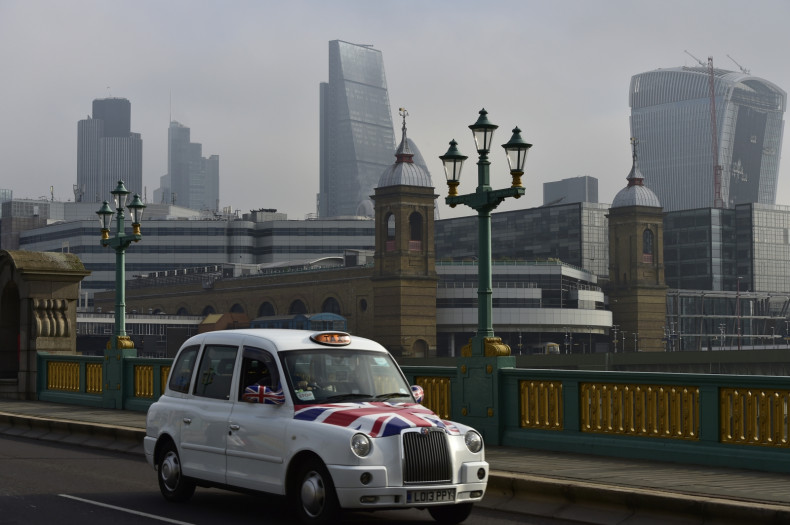 The UK economy grew in line with expectations in the second three months of the year, according to official figures released on Wednesday (26 July).
The Office for National Statistics (ONS) reported that Britain's gross domestic product (GDP) grew 0.3% on a quarterly basis in the three months to the end of June, in line with forecast and higher than the 0.2% gain recorded in the first quarter.
On a year-on-year basis, meanwhile, Britain's economy expanded 1.7% in the second quarter, down from the 2% reading recorded in the previous three months, but matching analysts' expectations.
"Nonetheless, given that today's figure was weaker than the Monetary Policy Committee's (MPC) estimate of 0.4%, this provides support to our view that the MPC will hold off from raising interest rates until around the middle of next year," said Paul Hollingsworth, UK economist at Capital Economics.
The ONS said the largest contributors to growth in services were retail trade, which improved after a fall in the first quarter, and film production and distribution.
That, however, was largely offset by a sharp decline in construction and manufacturing, which suffered a slowdown after two consecutive quarters of growth.
The latest figures come only days after the International Monetary Fund said it expects the UK economy to grow by 1.7% this year, compared with the 2% it forecast in April, while growth forecast for 2018 remained unchanged at 1.5%.
"Over recent months we have seen weaker than expected PMI's in both construction and manufacturing, which would have explained a weaker number, however good weather towards the end of the second quarter helped to push services and explain the good readings across the sector," said James Hughes, chief market analyst at GKFX.
"With so much discussion and uncertainty in the UK around its politics, Brexit, and monetary policy it is no surprise that we have seen a mixed and somewhat sideways performance from sterling over recent weeks.
"Today's GDP number although a positive one, does nothing to take away from the uncertainty that is likely to continue as high inflation and low earnings cause issues."
Ben Brettell, senior economist at Hargreaves Lansdown, also warned the latest figures did not warrant any premature optimism.
"Today's GDP figures showed growth remains largely anaemic," he said.
"Yet despite lacklustre growth so far this year, there are tentative signs that things might improve in the second half."