Prime Minister Theresa May has honoured suffragist leader Millicent Fawcett with a post-humourous statue in Parliament Square - making her the first woman to receive such a commemoration in the area.
Fawcett was the pioneer of women's suffrage and leader of the campaign that sought the right for women to vote in the UK between 1897 and 1928 - when the Representation of the People Act put women's voting rights on equal terms with men, providing they were over 21.
Dame Fawcett founded the National Union of Women's Suffrage Societies (NUWSS) in 1897 and continued on as President until 1919.
Her group displayed peaceful demonstrations in order to get their voices heard, whereas the more radical suffragettes used violence in their campaign.
The former Home Secretary said Millicent "continues to inspire the battle against the injustices of today", as she will stand alongside other historical greats such as Winston Churchill and Mahatma Gandhi in the Square.
"It is right and proper that she is honoured in Parliament Square alongside former leaders who changed our country," said May.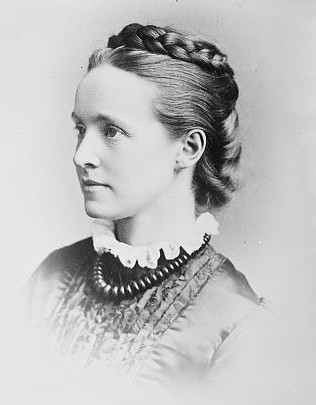 "Her statue will stand as a reminder of how politics only has value if it works for everyone in society."
Fawcett died in 1929, a year after women were granted the right to vote.
The announcement follows celebrations of the centenary since the introduction of the People Act of 1918, when women over 30 were granted the right to vote - but only if they were "either a member or married to a member of the Local Government Register, a property owner, or a graduate voting in a University constituency". Equal voting rights only arrived until a decade later.
Several celebrities had campaigned for London Mayor Sadiq Khan to erect a statue of a suffragist, including author JK Rowling and actresses Emma Watson and Naomie Harris, and a resulting petition garnered over 70,000 signatures.