100 years of transgender rights
On International Transgender Day of Visibility, we explore how trans rights have improved over the last century – and listen to people's personal experiences along the way.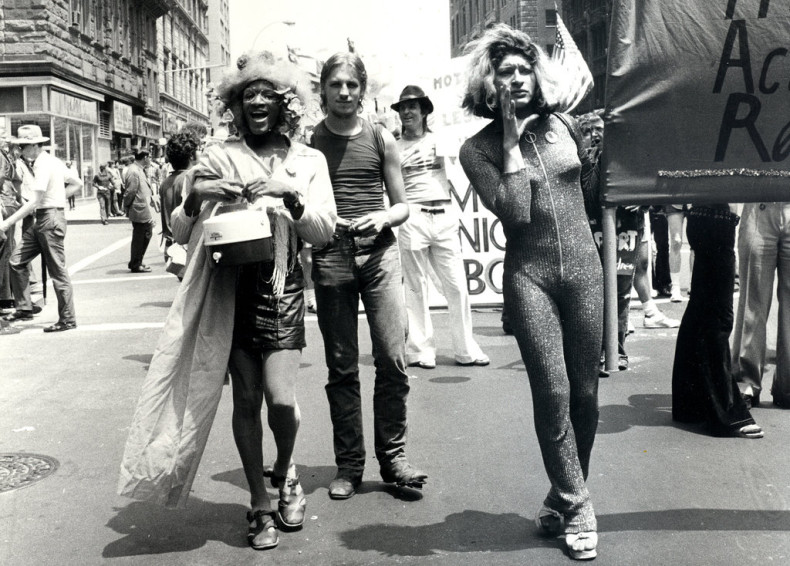 Transgender voices are louder than ever thanks to public figures like Laverne Cox and Caitlyn Jenner, and policy changes have enshrined trans rights for the first time in history. This hasn't always been the case, though - it has been a long and rocky road for trans rights.
Over the last 100 years, social, political and legislative changes have transformed the landscape for trans representation and visibility in Britain and the US.
On International Transgender Day of Visibility, here is an overview of how times have changed — and how they are continuing to do so.
1900s
Contemporary transgender visibility can be traced back to the early 20th century and the German physician Magnus Hirschfeld, a key theorist of sexuality and gender and a prominent advocate of gay rights. Unlike other medical professionals of the time, Hirschfeld maintained that sexual orientation was innate and not a deliberate choice.
He is credited with coining the term "transvestite" — which formed the very early basis for our current understanding of being transgender. Hirschfeld would go on to develop the Institute of Sexual Research in Berlin in 1919, where the first sex reassignment surgeries took place.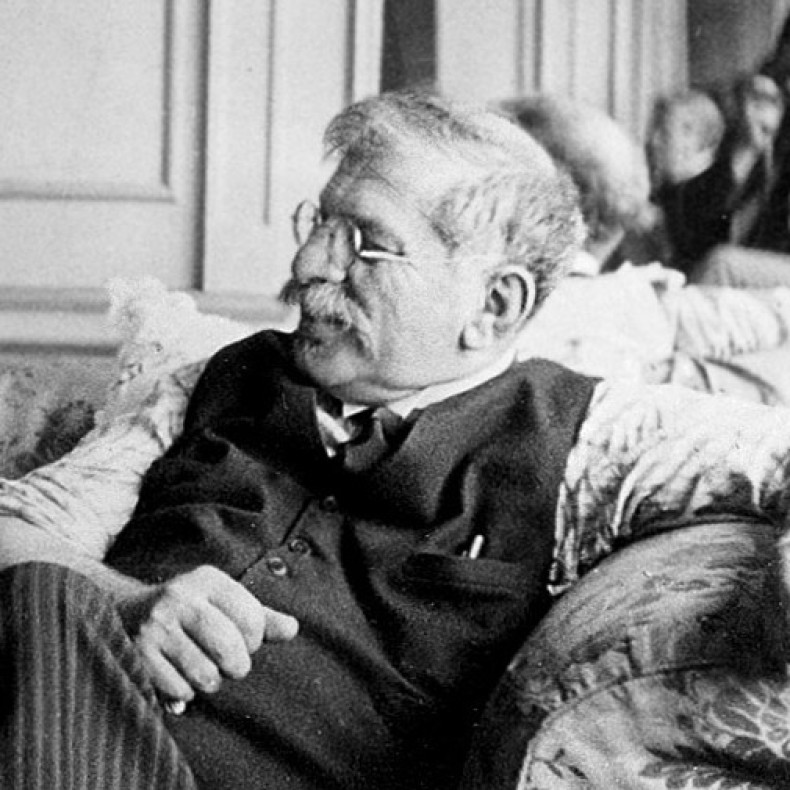 Lili Elvenes, better known as Lili Elbe, was a Danish transgender woman born in 1882. She was one of the first identifiable recipients of sex reassignment surgery, but died in 1931 due to complications from a uterus transplant.
Elbe was not the first transgender woman to undergo surgery. Dora Richter, born 1891, was castrated at her own request in 1922, a procedure organised by Hirschfeld. With Richter's permission, he began investigating the impact reduced testosterone had on Richter's anatomy.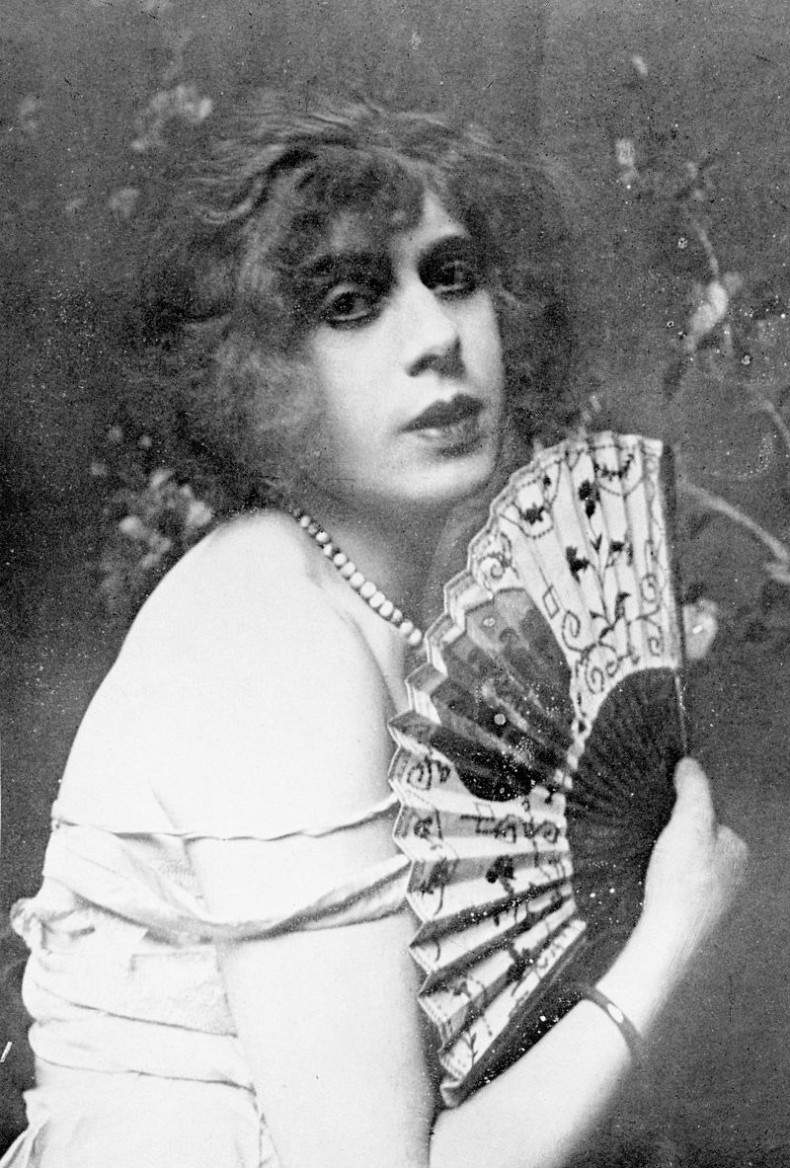 Ruth's story
Ruth Rose, 83, is from Sussex. She was previously known as James Rose, an RAF navigator, mechanical engineer and financial consultant. In 2014, she became the oldest person in Britain to have undergone gender reassignment surgery and works around the clock to promote elderly and transgender rights. Rose had known she was a woman from childhood, but because of the atmosphere towards trans people at the time, she was forced to keep her identity hidden in public.
1950s
In 1951, Roberta Cowell became the first known British woman to undergo sex reassignment surgery and have her birth certificate changed from male to female. Before transitioning, she lived an extraordinary life as a racing driver, a spitfire pilot and a prisoner of war in Germany during the Second World War.
A year later, news of a pioneering gender reassignment operation was announced in the US. George Jorgensen, a New Yorker from The Bronx, returned from a trip to Denmark as the glamorous, blonde Christine. Unfazed by her fame, she used it as a platform to promote trans rights. Jorgensen pushed what was largely unthinkable at the time — sexual tolerance and the notion that gender doesn't have to be binary.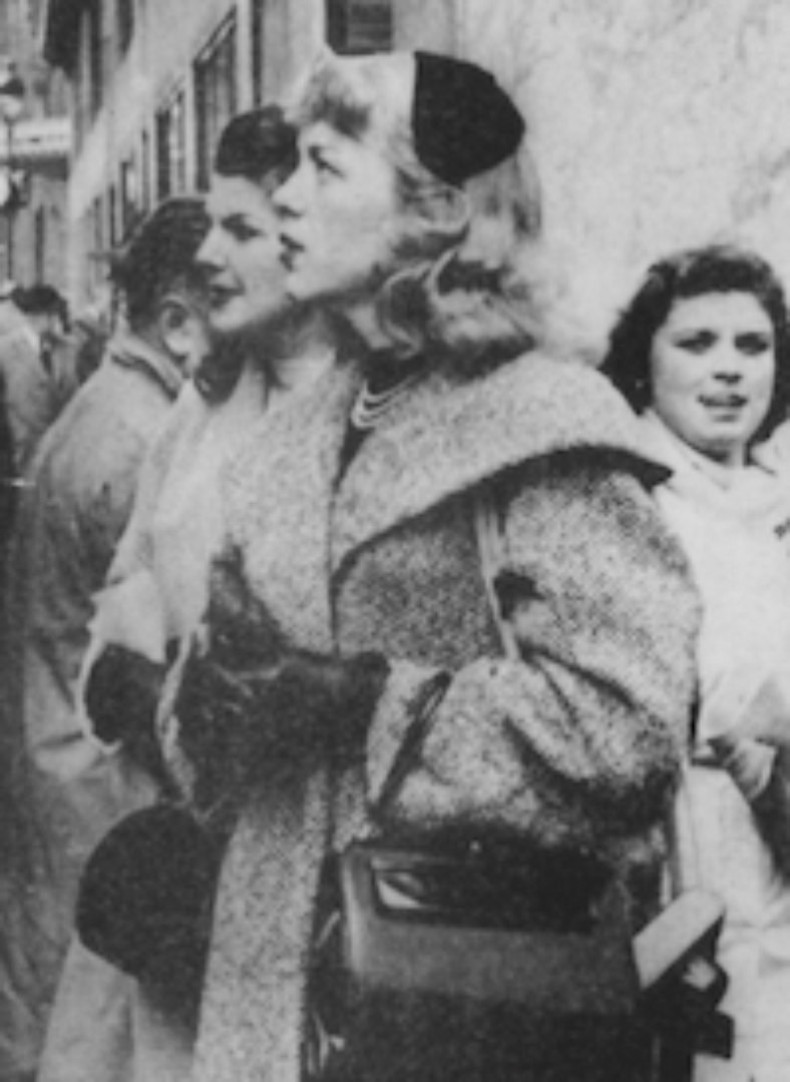 1960s
In 1964, an American transgender man called Reed Erickson created the Erickson Education Foundation, through which he contributed millions of dollars to the development of LGBTQ movements between the 1960s and 1980s. The organisation also provided information and counselling resources for transgender people. Two years later the Beaumont Society was set up in the UK to provide information to the general public about the transgender community. It is still running to this day.
Three years before the Stonewall riots, an uprising took place on the west coast of States. In San Francisco, the police had been targeting and harassing the transgender community for years, for wearing the wrong clothing and using make-up at a time when gender was generally believed to be strictly binary.
In August 1966, at Compton's Cafeteria in the city's Tenderloin district, violence erupted when officers hauled one woman away. Enraged, she threw her cup of coffee in his face and all hell broke loose — chairs were thrown, windows were smashed and a nearby newsstand was burned to the ground.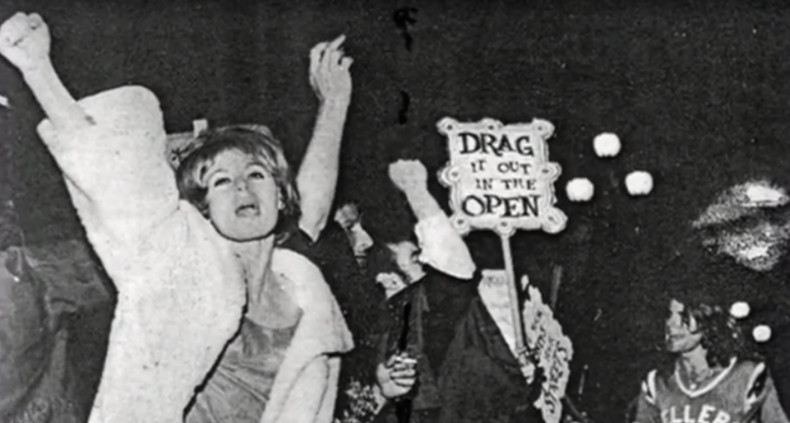 The riot at Compton's was barely covered by the press at the time, but a few years later, the Stonewall riots brought LGBTQ activism to the front pages. Although most people associate the demonstrations at the Stonewall Inn exclusively with gay rights, it was also a milestone for transgender activism — with several key trans names involved in the riot.
Sylvia Rivera, a Puerto Rican transgender activist, was in the crowd that gathered outside the Stonewall Inn. According to some reports, Rivera was the first bystander to throw a bottle, shouting "It's the revolution!"
Marsha Johnson, a close friend of Rivera, was another unsung hero of the riots. Celebrating her 25th birthday at the Stonewall Inn the night the police raid began, she was at the centre of the movement. After Stonewall, Johnson and Rivera co-founded the organisation STAR — Street Transvestite Action Revolutionaries — which was dedicated to helping young drag queens and trans women of colour.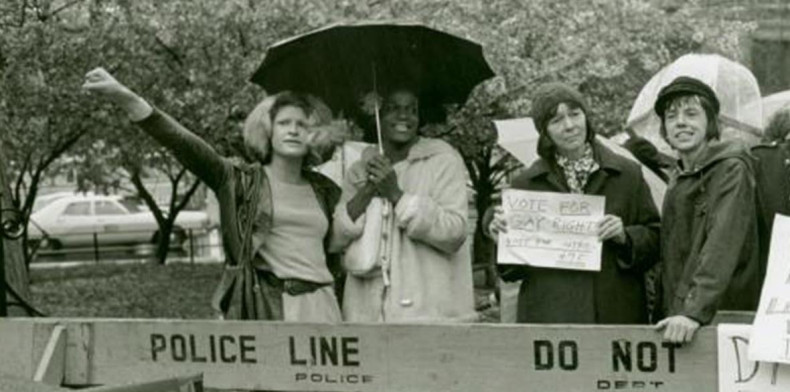 Sophie's story
Sophie Cook, 50, is a newscaster for Brighton's Latest TV, a chat show host and the first trans woman to work in the Premier League, as club photographer for AFC Bournemouth. Sophie is a transgender rights activist and a anti-hate crime ambassador for Sussex Police.
1970s
Despite progress in the 1960s in raising awareness of the transgender community, 1971 marked a setback for trans rights in the UK with the Corbett v Corbett divorce case. It changed the direction of trans rights for the worse, ending the routine — yet unofficial — "correcting" of birth certificates to reflect the acquired identity of trans people. It set a legal precedent that allowed the widespread practice of legal discrimination against trans and intersex people.
The following year, however, trans rights took turn for the better after Sweden legalised gender reassignment, becoming the first country in the world to do so. This year also marked the first Pride held in London, which attracted around 2,000 participants. Still a huge milestone in the LGBTQ calendar, now more than one million people head to the capital's Pride festival every year.
In 1977, the New York Supreme Court ruled in favour of trans woman Renee Richards playing professional tennis in the women's league, in a case against the Tennis Association — which was huge progress for trans sports players. Two years later, the Harry Benjamin International Gender Dysphoria Association was founded, which now operates as the World Professional Association for Transgender Health. It is dedicated to the understanding and treatment of gender identity disorders.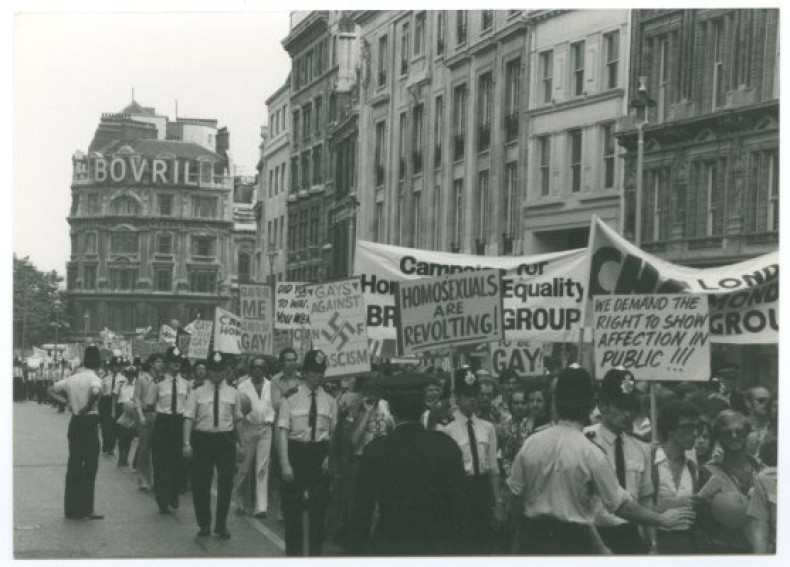 1980s
In the 1980s, at a time when homophobia, transphobia and misunderstanding of gender-issues was rife, an unknown killer began to take the lives of people: AIDS. The first case in the UK was recorded in 1981, when a 49-year-old man was admitted to a London hospital with a form of pneumonia and died ten days later. As was the case in the US, his death — and others — sparked fears, discrimination and stigma against LGBTQ people.
The situation became more difficult in 1988, when Margaret Thatcher introduced the pernicious Section 28 of the Local Government Act - which banned the "promoting" homosexuality or gay "pretended family relationships" and prevented councils spending money on educational materials and projects perceived to promote a gay lifestyle.
At a time when transgender people were wrongly assumed to be homosexual, it led to further discrimination. Many schools placed a blanket ban on LGBTQ teaching — which ended any progress made in including gender issues in education.
Some progress was made to improve trans rights, however. In 1986, Lou Sullivan set up the first advocacy group for trans men in the US, which led to greater visibility. He died of AIDS-related complications in 1991. In 1987, the International Foundation for Gender Education was founded in the UK.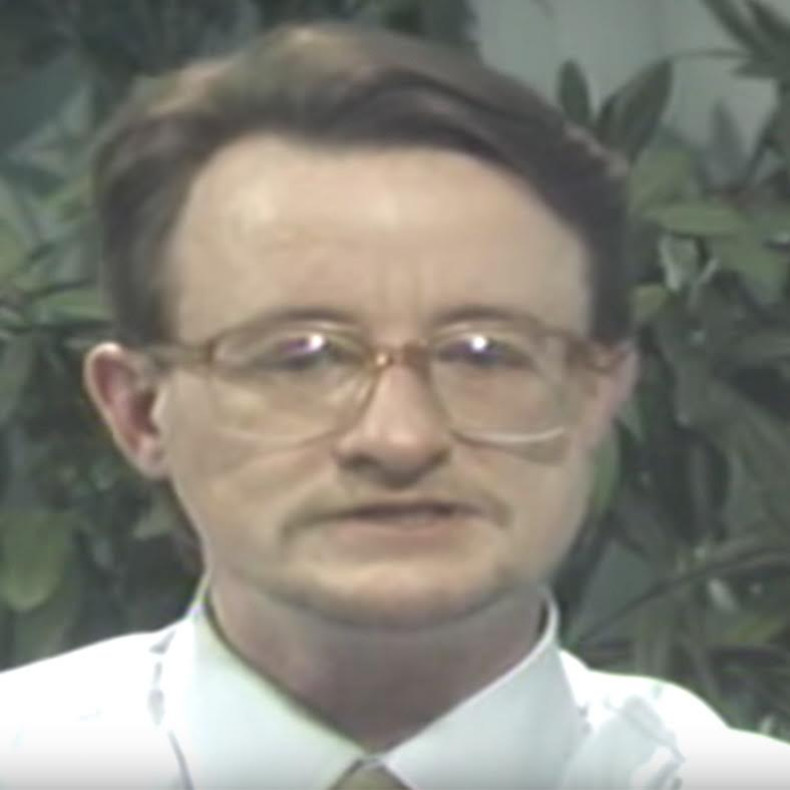 Surat-Shaan Knan's story
Surat-Shaan Knan is the founder and manager of the landmark Lottery Heritage funded projects Rainbow Jews and Twilight People. Surat-Shaan Knan works for the Liberal Jewish movement UK, and is a campaigner for faith-related LGBTQI* issues. Twilight People is launching an app on International Transgender Day of Visibility.
1990s
The release of the documentary Paris is Burning in 1991 was a major boost for trans visibility. It detailed the lives of people in the the Harlem drag ballroom subculture of the late 80s, following African American and Hispanic gay men, drag queens and trans women as they competed in fierce competitions involving fashion runways and voguing. The first of its kind, it sparked discussion and debate around gender and sexuality and continues to influence shows today, most notably, RuPaul's Drag Race.
But not all films or television portrayed the transgender community in a positive light. Some mainstream shows normalised the mocking of transgender people. In Friends, Chandler's father, a drag queen and trans woman, was the butt of every joke. The League of Gentlemen, a British black comedy series, plays on the tired trope that trans people are obscene. Even family-friendly big screen hits like Ace Ventura Pet Detective exhibit transphobic tendencies — after Ace finds out he has kissed a man dressed as a woman, he is violently sick, burns his clothes and cries.
In the 1990s, there was a greater visibility of violence targeting the transgender people. The rape and murder of Brandon Teena, a trans man from Nebraska, was one of the most abhorrent and high-profile deaths in the trans community. His story was told through the film Boys Don't Cry, released in 1999. In 1998, Rita Hester, a transgender African American woman was murdered. Her death led to the first Transgender Day of Remembrance being marked in 1999. That same year, soldier Barry Winchell was killed by other soldiers for being in a relationship with a trans woman.
Various groups were launched, including the legal support group for trans people Press for Change in 1991 and Mermaids in 1995, which continues to offer support for children with gender issues and their parents. In a landmark legal case in 1996, a court found an employee who was about to undergo gender reassignment surgery was wrongfully dismissed. It was the first piece of case law in the world that prevented employment discrimination against a trans person.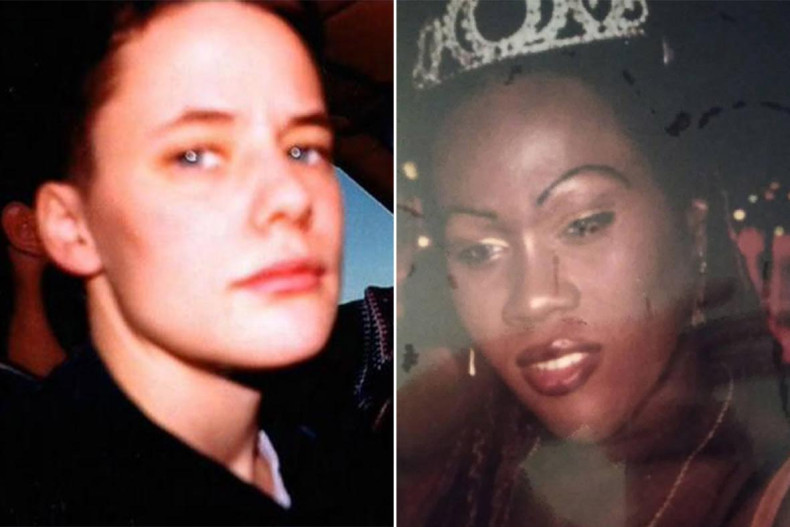 2000s
Organisations, legal cases and landmark laws began to establish trans rights and visibility further. In 2002, the Transgender Law Center was founded and the Goodwin v the United Kingdom ruled that the British government should accommodate the needs of trans people by issuing new birth certificates and permitting marriage to someone of the opposite gender.
The Gender Recognition Act was passed in 2004 and, for the first time, trans people were given full legal recognition. It allowed trans people to acquire a new birth certificate, although gender option were still limited to "male" or "female".
As violence against trans people continues, there was some progress in holding perpetrators to account. When transgender teenager Angie Zapata was murdered in Colorado in 2008, her killer was the first in the US to be prosecuted for a hate crime against trans people.
Compared to the transphobic rhetoric of TV in the 1990s, the noughties introduced a new era of acceptance. In 2007, American actress Candis Cayne starred on primetime TV in Dirty Sexy Money. In 2008, America's Next Top Model featured Isis King, who became one of the most visible trans people in the United States. In 2009, Chaz Bono, the only child of Sonny and Cher, announced he was transgender. That year, RuPaul's Drag Race aired for the first time.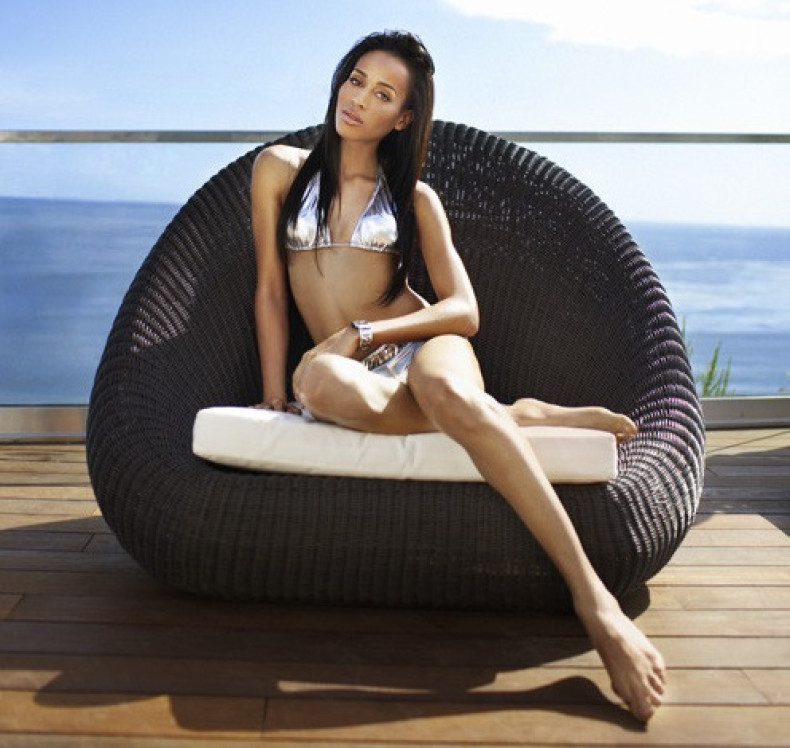 Students' story
Rue Tuesday, 18, Meg Palmer, 20, Alison, 19, are all university students at the University of Sussex and are members of the LGBTQ Society. Rue is the trans representative of the society and organises events for trans students, such as craft groups and trans rights activism on campus.
2010s
A major breakthrough for trans rights came in the form of the Equality Act in 2010, which officially added gender reassignment as a protected characteristic in the UK. It requires equal treatment in access to employment, as well as private and public sector services. In 2013, the Same-Sex Couples Act was passed in England and Wales.
In the last decade, transgender visibility has soared. In 2010, American actress Laverne Cox features in TRANSform Me, making her the first African-American trans woman to produce and star in her own TV show. Cox went on to play Sophia Burset in Orange is the New Black, for which she became the first openly transgender person to be nominated for a Primetime Emmy Award in an acting category.
In 2010, Amanda Simpson became the first trans government employee in the US. A year later, Kye Allums became the first trans man to play basketball for the National Collegiate Athletic Association.
A big breakthrough in terms of visibility came when Caitlyn Jenner, an Olympic icon, appeared on the front cover of Vanity Fair in 2015. She candidly detailed her experience of becoming Caitlyn — and has since been dubbed one of the most high-profile transgender women in the world.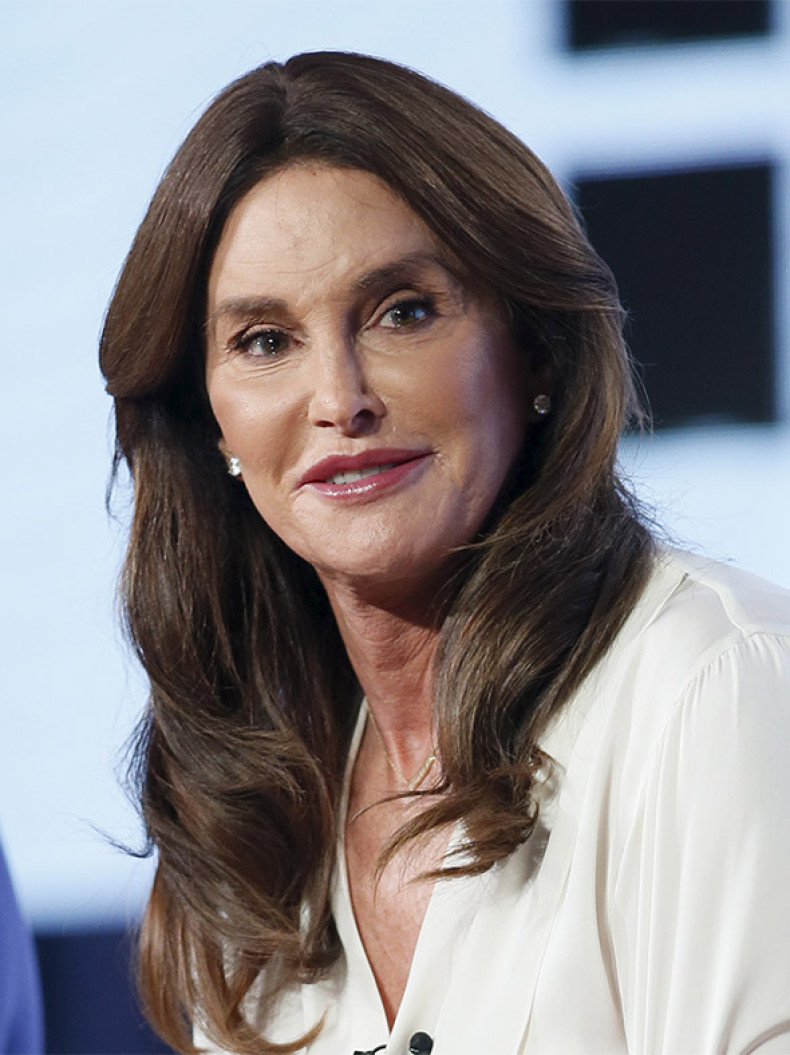 Chris Mosier became the first trans Team USA member in 2015, the same year LGBTQ rights charity Stonewall extended its remit to campaign for trans equality.
In the same year, American Vogue featured Serbian-born model Andreja Pejic as the first trans woman on the front cover. In 2016, model Ben Melzer became the first transgender man to appear on the cover of the German edition of Men's Health — and the first trans man to grace the cover of a men's fitness magazine in Europe.
This isn't to say discrimination and stigma against the transgender community has been eradicated. Violence, harassment and hostility, particularly towards black and ethnic minority trans people, is still commonplace.
Some guidelines and laws have also created setbacks, including North Carolina's HB2 law introduced in 2016, which forces people to use public toilets or facilities that correspond with the gender they were assigned at birth. In 2017, US President Donald Trump rescinded the guidelines that allow transgender students to use toilets and locker rooms that matched their gender identity.
Despite these challenges, the climate for trans people have changed dramatically. Laws that once made being transgender illegal now offer protection against harassment — and society is gradually becoming more accepting, thanks to the plethora of trans voices in the public eye.