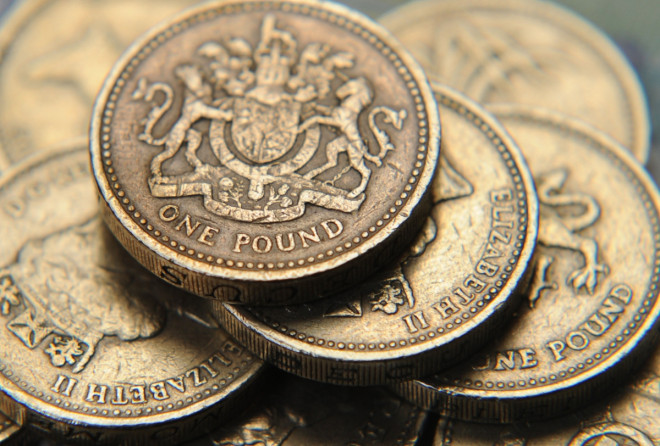 UK families have seen their spending power rise for the past six months as the country's economic recovery spreads beyond London.
According to Asda's Income Tracker, which was conducted by researcher the Centre for Economics and Business Research (Cebr), the average UK household had £170 ($285, €206) a week of discretionary income in March 2014, up £7 a week year-on-year [Fig 1].
The report said this is the sixth month in a row that families have seen their household incomes rise.
The research also revealed that household spending increased year-on-year in every region of the UK in March.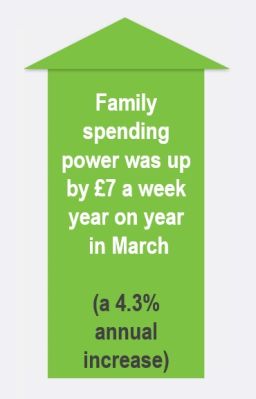 "In recent months I have been keen to point out that recovery cannot just be focussed on London and the South East – which is why I am delighted to see that this month, regions like the North East and Northern Ireland are finally enjoying a step on in their recovery," said Andy Clarke, president and chief executive of Asda.
"With household spend increasing for the sixth month in a row, there now appears to be a real momentum behind the economic recovery and this is being felt across all regions of the UK."
The study found that Northern Ireland and the North East experienced some of the strongest growth in the three months to March, rising 4.8% and 5.5% respectively, with the North East benefiting from rapidly rising wages in the construction and manufacturing industries, which the region relies on.
While London's discretionary income still stands well above the national average at £231 in the three months to March, the growth in the capital's spending power slowed to just 2.8% year on year, allowing other regions to start playing catch-up.
Asda said the slowdown in the capital's spending power was driven by its dependence on the "troubled" financial and banking industries in addition to London's "spiralling cost of living".