The UK government has warned its citizens against travelling to Kenya's northern region following "armed incursions" in which herders invaded Kenya's most important wildlife conservancies and farms and burned down a tourist lodge at the Laikipia Nature Conservancy on 29 January.
An estimated 10,000 pastoralists with 135,000 cattle have invaded conservancies, which often combine cattle ranching, tourism and wild conservation, in northern Laikipia in the last four months.
At least 150 herders, who were reportedly armed with hunting rifles and edged weapons, invaded and looted the 44,000 acre Suyian conservancy. Suyian is privately owned by the Powys family who came to Kenya over a century ago.
"As armed men entered Suyian with huge herds of cattle, one attacker was shot dead by police prompting a violent reaction," according to The Star newspaper. Foreign visitors staying there were evacuated, and the main tourist lodge in the area is now been closed.
The UK Foreign Commonwealth Office on 1 February said the growing land dispute posed a risk to tourists, and warned against travel to northern Laikipia. However, Laikipia remains outside the orange 'all but essential travel' zone.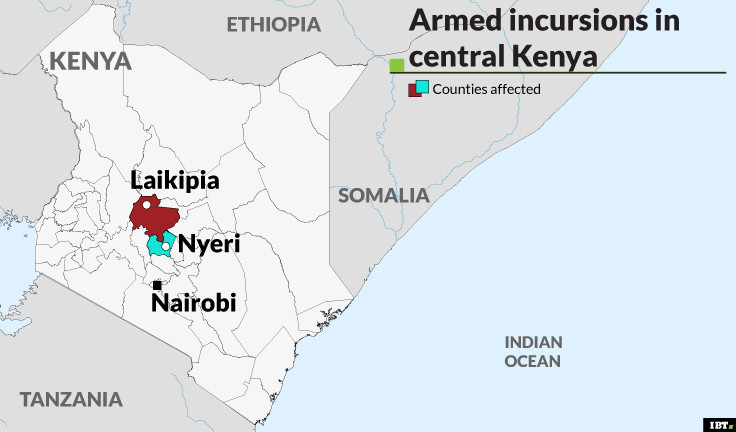 "There's been an increase in armed incursions on to private farms and wildlife conservation areas in the county of Laikipia in central Kenya, which some foreign visitors have been caught up in," the FCO said in a statement posted on its website.
"These businesses had full tourist bookings for 2017 which would have earned Kenya lots of money. Now taxes will be cut and jobs will be lost. Laikipia's economy is already in a nose dive," a local resident is quoted as saying by The Star.
It is the third tourist lodge in Laikipia to be closed in January following Samburu and Pokot invasions of two lodges earlier this year. The Samburu and Pokot herdsmen are reportedly from outside Laikipia.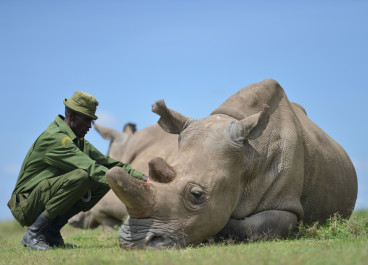 Sunday's attack comes after seven Dutch holidaymakers, including Harm Duiker, head of Dutch development organisation SNV, was attacked by group of 10 ethnic-Pokot herdsmen at Laikipia Nature Conservancy..
The Pokot youth alleged threw stones at the holidaymakers' safari vehicle, which was blocked by boulders, smashing the vehicle's windscreen and windows. The armed youth fled after an Administration Police officer, who was escorting the Dutch group, fired in the air. The tourists escaped unhurt.
On 10 January, armed Pokot herdsmen invaded the privately-owned Mugie Conservancy in northern Laikipia, destroying several farms, according to IHS Jane's Terrorism and Insurgency Centre. Herdsmen fired at a police patrol vehicle with small arms near Rumuruti, in Laikipia county on 2 January, days after they clashed with police following a raid on ranch in Kifutu, in Rumuruti.
The FCO advisory does not include Kenya's safari destinations in the national parks, reserves and wildlife conservancies, such as Amboseli, Masai Mara, Meru, Mount Kenya or Samburu.
NOTE:
- This article was updated to clarify that Laikipia is outside the orange "all but essential travel" zone in Kenya.