Flood victims risk contracting diseases and being electrocuted in the aftermath of Britain's floods crisis.
Hurricane-strength winds exceeding 108mph and the the wettest January since 1766 have forced thousands of residents to protect or evacuate their homes.
Amost 70,000 homes remain without power across England and Wales and the River Thames has swelled to its highest ever levels along some stretches.
While residents are afforded a reprieve from the rain, there is an invisible danger lurking in the floodwater: disease.
Rising waters could be swarming with harmful bacteria and residents also face risks after the clean-up operation has started.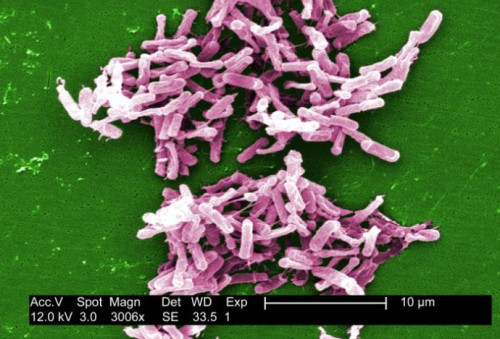 Paul Hunter, professor of health protection at University of East Anglia, said it was important flood victims took precautions to stay safe.
"One of the big issues when there is heavy rainfall is overflowing sewers," he said.
"Clearly, when that happens, anything that is in the sewer can start to flow in the floodwater and there will be faecal matter and contamination.
"Most of the pathogens that cause diarrhoeal disease require you to drink the contaminated water but unless people have fallen into the floodwater, I think that is an unlikely threat. Diseases like cholera and typhoid are not problems in this country."
He warned it could take months for the clean-up operation to be complete and said residents should be careful if they are handling electronics.
"One thing that kills people is electricity. Often when there are floods the power will fail and some homes' wiring won't have circuit breaks, which can be fatal in wet conditions.
"Post-flooding, properties can suffer from mould growth and residents can contract allergic chest problems. Asthmatics can suffer in a post-flooding environment.
"People who have private water supplies, those who might get their water from a well for example, can be affected if the ground surrounding the source becomes flooded and contaminated. But the water can be treated by processes like boiling it, for example."
UK Floods - updates
Almost 70,000 homes remain without power across England and Wales
Describing the government's response, Prime Minister David Cameron says "we are in crisis relief mode"
Cameron has also said councils should not be charging for sandbags, after reports Christchurch Borough Council in Dorset was charging £30 for a 'flood pack'
A man in his 70s died on Wednesday in a suspected electrocution while attempting to move a tree in Chippenham
There are delays on rail services across the country, with the West Coast Main Line "severely affected"
Transport secretary Patrick McLoughlin has urged bus and coach companies to act quickly to help stranded rail passengers
The Met Office has issued an amber wind and rain warning for southern parts of England for Friday and Saturday, including Dorest, Cornwall and Somerset
Another hazard is that caused by water mixing with fuel and then funelling into homes, but Hunter also said residents can suffer more than physical harm.
He added: "A main concern is also psychological effects. People can become very distressed by floods, particularly the elderly, who often do not like being relocated.
"The first thing you have got to do is make sure drinking water is safe. If you are on the mains then wait for advice from the utility company. But if you use a private supply - and a lot of people affected by the floods might do because they live in rural areas - then the water should always be treated or await reassurance before drinking it."