UK floods: What is a 'bomb cyclone' and why could it worsen Storm Frank flooding in Britain?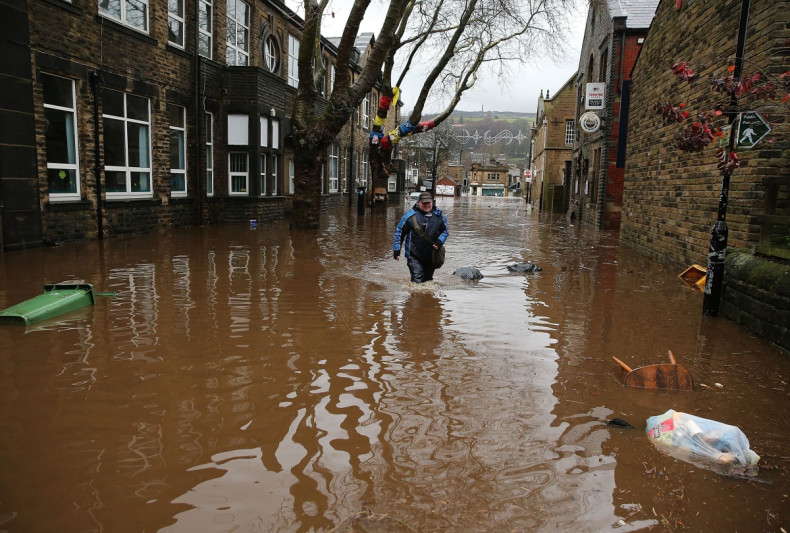 Meteorologists have warned a phenomenon dubbed a "bomb cyclone" forming in the north Atlantic may lead to further rain and chaos in the UK, as regions across the north of England suffer the aftermath of the Christmas floods.
According to the US National Oceanic and Atmospheric Administration (NOAA), a bomb cyclone is a system that sees a reduction in pressure of at least 24 millibars in 24 hours, which can occur when an existing storm runs into another weather system and gains extra energy. The Global Forecast System, a numerical weather prediction computer model run by NOAA, predicts the storm will drop pressure levels sharply by Tuesday night (29 December), exceeding the bomb cyclone criteria.
One of the main factors is El Niño, which is pushing warmer air from the Pacific across the US and towards the Arctic, bringing higher temperatures and rain. The low-pressure system that brought tornadoes to Texas is now moving towards the Atlantic Ocean, where it will hit an existing storm over Iceland. This could mean up to 120mm of rain across Scotland and Northern England, which has already been hit by devastating floods.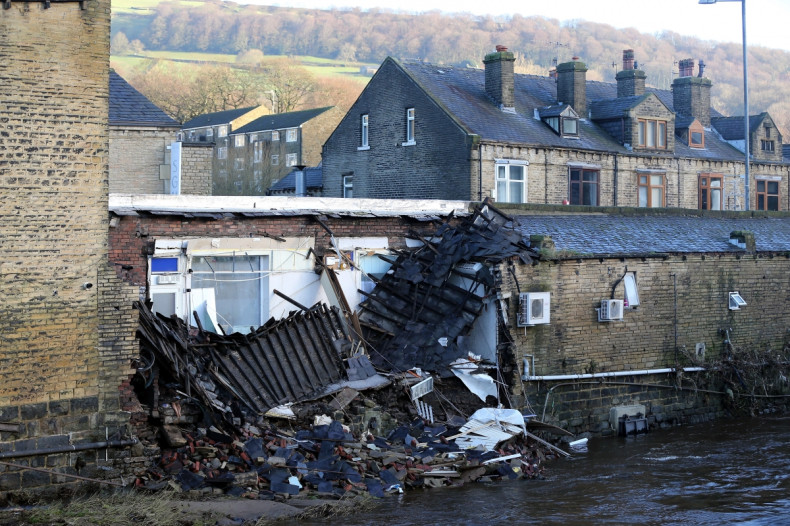 James Samenow, the Washington Post's weather editor, said: "Icelandic storms are common in winter, but this one may rank among the strongest and will draw northward and incredible surge of warmth pushing temperatures at the North Pole up to 70 degrees above normal."
Flooded areas across the north are expecting more heavy rain to come from Storm Frank, the sixth storm of the season. Heavy rain will hit parts of Northern Ireland, Scotland and north west England, with rainfall of between 20 and 40mm expected. Some areas in Cumbria and south Scotland potentially receiving nearly four times that.
Will Lang, Met Office chief meteorologist, said: "We expect stormy conditions to return midweek, and have already issued National Severe Weather Warnings for gales on Tuesday and heavy rain on Wednesday, as a rapidly deepening area of low pressure, Storm Frank, passes to the north west of the UK.
"Everyone should be aware of the potential for disruption in places from further flooding and the impacts of the gales to transport, especially in areas such as southern and central Scotland and Cumbria where Amber 'be prepared' warnings are in place."