The cost of unprecedented levels of flooding throughout the UK will hit £5bn ($7.45bn) this winter, with more than £1bn of that falling on those whose insurance did not cover the damage. Leading accountant Justin Balcombe said year's outlay will easily exceed the £3.2bn spent after similar flooding in 2007.
With premiums soaring in recent years, many households in northern England took their chances and decided not to take out flood insurance this year. Others are discovering all too late their premiums either have massive excess rates or do not cover the full extent of the damage done to hundreds of properties in Lancashire, Yorkshire and Cumbia.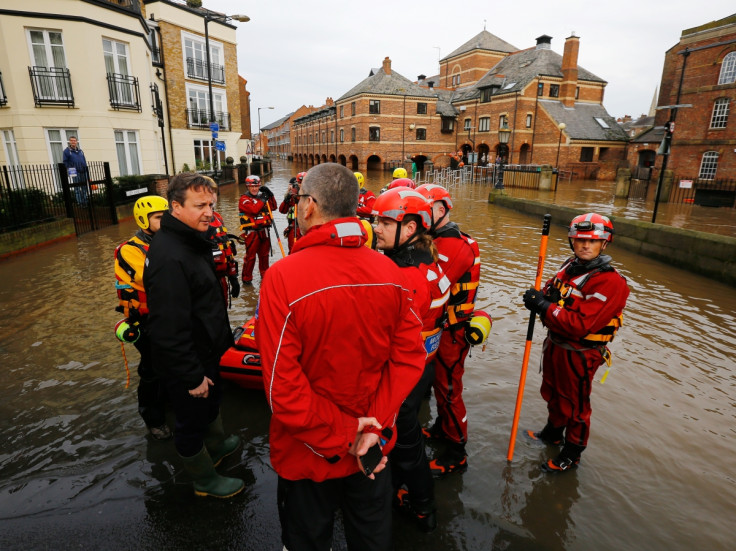 One reason the cost is so high for uninsured families is because the floods hit during the festive period when many households were packed with vast quantities of food and expensive gifts. As well as direct costs, the impact of the floods could result in businesses losing millions more due to a so-called "loss of attraction" as shoppers move away from or stop frequenting flood-hit areas.
In a statement Balcombe, UK head of general insurance management consulting at KPMG, said: "In 2007, when a similar pattern of flooding hit, total insured claims were £3.2bn, however, we consider that the actual financial impact far exceeded this. We are assessing this month's events through a number of economic lenses, resulting in an initial total cost estimate of £5bn-£5.8bn."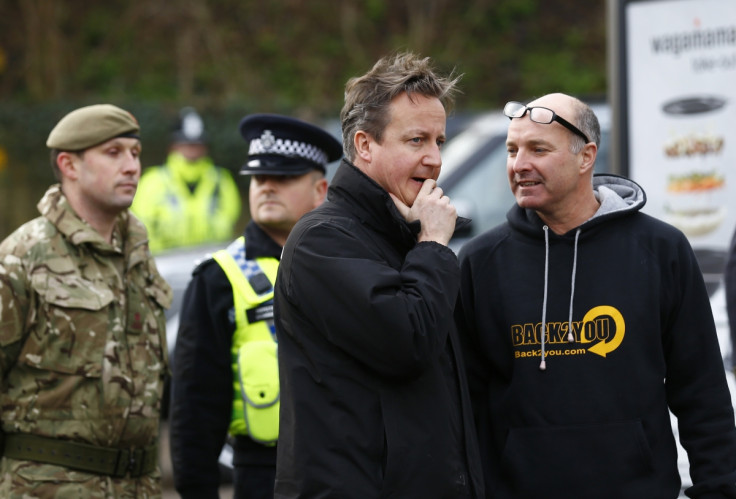 Balcombe went on to break down the costs further, explaining that valid insurance claims are likely to total £1bn-£1.5bn, while those with inadequate insurance will be hit with a £1bn bill. The cost of repairing batter flood defences in time for the next round of flooding will be £2bn, while the cost to local authorities and general infrastructure could be between £500m-£750m.
Prime minister heckled
The predictions come as David Cameron visited some of the areas worst hit by the floods. While walking around York's flooded city centre, Cameron defended funding for flood prevention despite calls for a "complete rethink" of preparations for increasingly extreme weather.
The PM hailed the efforts of the emergency services and volunteers on a visit to York, which was among the places inundated when rivers burst their banks over Christmas. Victims of the floods were taking advantage of some respite from the miserable weather, but were braced for further downpours forecast for the middle of the week.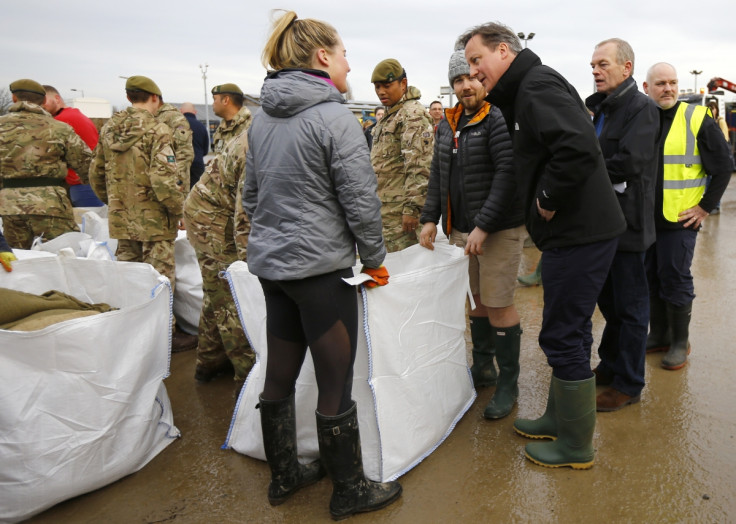 During a visit to the Scarborough mountain rescue team later in the afternoon, the prime minister was heckled by a woman who shouted "no more cuts to public services", according to The Independent. But Cameron rejected suggestions of a north/south divide, insisting the government spends "more per head of the population on flood defences in the north than we do in the south".
And the £2.3bn earmarked for capital schemes to 2020 overall was more than over the previous five years, he said. "But the key thing is to spend the money where it's needed," he added.
The Environment Agency still has nine "extreme" warnings in place – indicating a possible loss of life – in and around York and at Croston, south of Preston. Emergency financial assistance is being put in place for affected areas, and homes and businesses damaged by flooding will have access to the same package of support announced for those affected by Storm Desmond.
The Met Office also issued yellow warnings for rain on Wednesday in North West England, North East England, Yorkshire and Humber, Wales and Northern Ireland. Amber warnings for rain are also in place for parts of Scotland on Wednesday.