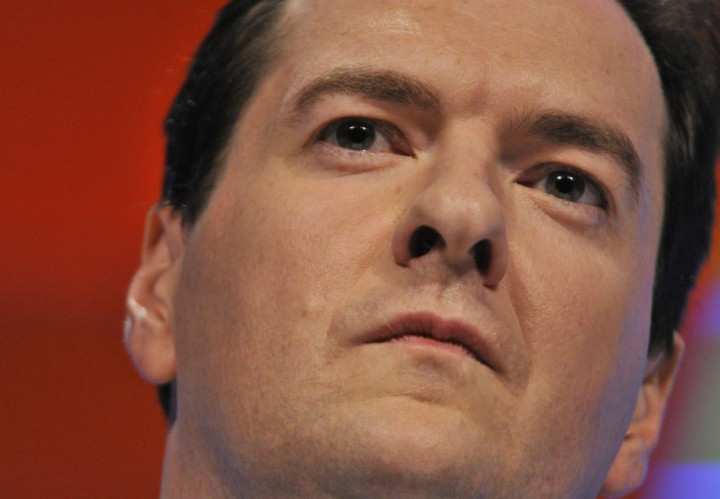 Britain's economic growth contracted by 0.2 percent in the last quarter of 2011, fuelling fears that Britain is tumbling into a double-dip recession.
Growth in 2011 was flat, with 0.4 percent in Q1, 0.1 percent in Q2, and 0.6 percent in Q3.
Added with Q4's figures this means in total the UK grew just 0.9 percent in 2011.
Output in the production and construction industries fell in Q4, while the service industries saw no change.
Pressure is now on the Prime Minister David Cameron and Chancellor George Osborne over the government's austerity measures, which have seen swingeing public sector cuts.
Leading economics organisations and think tanks lined up to forecast Britain's double-dip recession, including the Organisation for Economic Co-operation and Development (OECD) and the Centre for Economics and Business Research (CEBR).
Worrying figures published on 25 January show government net debt passing £1tn for the first time - which amounts to 64.2 percent of Britain's GDP.
Unemployment is at a 17-year high, with 2.68m people in the UK's dole queue. It's expected to hit three million by 2013.
Economic crisis in the eurozone remains unsolved, which according to the Bank of England (BoE) is hampering Britain's chances of recovery.
Mass credit downgrades across the region have further unsettled markets, leaving the cost of borrowing for some countries higher than ever before.
Greece's future in the single currency region remains in doubt and there's still every chance the ailing country could default on its vast debt, sending a shockwave across Europe that will hit Britain hard.
Meanwhile, BoE's rate-setting body voted to keep the benchmark interest rate at the all-time low of 0.5 percent.
Minutes of the last meeting of the Monetary Policy Committee released Wednesday showed that all nine members voted earlier this month to keep the benchmark interest rate at the current level.
It also recommended that BoE should maintain the monetary stimulus at £275bn asset purchase program, which experts predict will be increased by around £50bn in February.
BoE expects inflation to fall sharply in the coming months, but also warns that output may contract sharply.
"The data suggest that the UK is probably in the midst of a double-dip recession and we expect the economic picture in 2012 to remain gloomy," Scott Corfe, senior economist at CEBR, said.
"Today's GDP release strengthens the case for the Bank of England expanding its programme of quantitative easing to prop up the economy over the coming months."