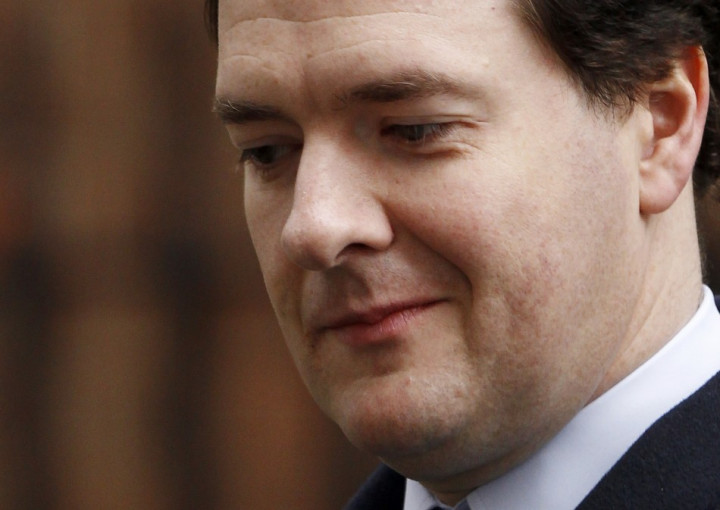 Britain's recession softened further in the second quarter of 2012 to a -0.4 percent decline, as the official data was revised down again in welcome news for Chancellor George Osborne.
Improving production industries and manufacturing sector output data helped lift the overall figures, according to the Office for National Statistics (ONS) which had previously put the drop at -0.5 percent for the three months to June.
This increase will likely dampen the base effect leap for the UK's economic data anticipated for the third quarter, as it naturally recovers the lost ground from the additional public holiday for the Queen's Diamond Jubilee celebrations in June.
"No real surprises here. It really leaves the picture for the second quarter more or less as was," said Philip Shaw, Investec analyst. "We've had a big surge in real household net income over the quarter, which may help the consumption background for the second half of the year, and in any case market tension is now looking towards the size of any bounce-back in the third quarter, which could be reasonably robust.
"Our assessment of the underlying trend of the economy is that it's probably expanding very slowly."
Preliminary estimates of Q2 GDP by ONS statisticians, based on only part of the data, put the UK economy at a -0.7 percent decline, but this was soon revised down. Only once in the past tenth quarters has the preliminary estimate matched the final reading.
As well as the Jubilee, poor weather and record rainfall had dampened output across parts of the economy, weighing on the headline figure.
Output of the production industries fell by 0.7 percent in the second quarter, said the ONS, revised up from 0.9 percent.
Manufacturing output fell by 0.8 percent, up from the previous estimate of 0.9 percent.
On the same day as the UK's economic data improved, one of the Bank of England's policymakers said that the worst of the downturn is over.
"Getting the economy back on track won't be a 100m sprint - it will be more Steve Ovett than Usain Bolt," said Paul Fisher in an interview with The Sun newspaper, noting that "people have suffered, they have lost their jobs, houses, their businesses".
There was still a caveat, however.
"Another crisis in the Middle East could still blow us off course," he said.
"But the big changes we had to deal with - in energy prices, the one-off change in VAT rates, the effect of imported inflation from the Pound's depreciation in 2007 and 2008 - these effects have worked their way through the numbers.
"These things have now passed."
---
Follow @shanecroucher