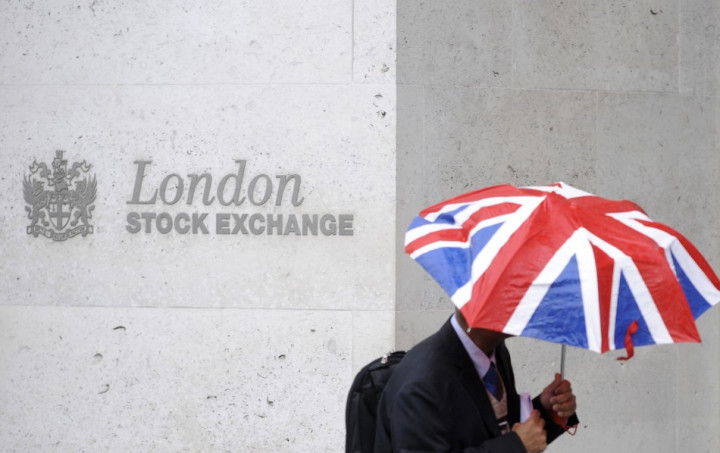 The UK economy grew by 1 percent in the third quarter of the year, the Office for National Statistics (ONS) confirmed in its second estimate of GDP, leaving the original figure unchanged.
However the ONS revised down its preliminary output estimates for the production, manufacturing and construction industries.
"With headline GDP growth unchanged, the markets are being reassured that progress is not a mirage," said Glenn Uniacke, senior dealer at forex specialists Moneycorp.
"For now anyway. While by no means a definitive figure, this second estimate is more robust than the gasp-inducing first version last month. It is underpinned by some solid performance."
Service sector output was left unchanged at 1.3 percent growth quarter on quarter in the three months to the end of September.
Production industries output rose by 0.9 percent, down from the preliminary estimate of 1.1 percent.
Manufacturing output grew by 0.9 percent on the quarter, a downward revision of 0.1 percent.
Construction sector output worsened to a -2.6 percent contraction, a -0.1 cut on the ONS's first guess.
Britain exited its second recession since the 2008 financial crisis in the third quarter of the year with a boost from hosting the Olympic Games and a positive base effect after lost output from an extra public holiday, for the Queen's Diamond Jubilee in June, corrected itself in the data.
A continued collapse in construction sector output had pulled the economy down since the last quarter of 2011.
The outlook for the UK economy is worsening, with both the Bank of England and International Monetary Fund (IMF) slashing growth forecasts, as the eurozone crisis still looms large over the country.
Ministers hope that recent announcements, such as a £9.4bn investment in the country's rail infrastructure and a £40bn guarantee scheme to underwrite major construction projects, will stimulate a recovery.
They also look to the Bank of England's monetary policy pushes, including the £375bn quantitative easing programme of asset purchases and two credit easing schemes to get banks lending again, and hope it is enough to guide the economy through the downturn.
Research by the Institute for Fiscal Studies (IFS), a leading think tank, suggests that Chancellor George Osborne will need to extend his austerity programme of public spending cuts until 2018 and by an extra £11bn as he seeks to reduce his budget deficit.
This is because the recession has trimmed government tax receipts and sent public debt soaring over £1tn. It currently stands at 67.9 percent of GDP.
Osborne is also likely to miss his target of bringing debt down as a percentage of GDP by 2015.