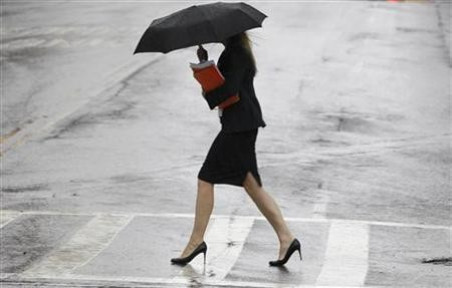 Britain's gender pay gap narrowed across the last fiscal year, though overall wage growth was weak.
Women in full-time work earned 9.6 percent less than their male colleagues in April 2012, a fall from the previous year's reading of 10.5 percent, reported the Office for National Statistics (ONS).
For men, full-time earnings were £546, up 1.4 percent, compared with £449 for women, whose earnings grew by 1.9 percent.
In April 2012 median gross weekly earnings for all full-time employees were £506, an increase of 1.5 percent from £498 the year before.
Part-time employees earned 37.5 percent less an hour than their full-time counterparts.
"There is a difference in the proportion of male and female employees who worked full and part-time," said the ONS in its 2012 Annual Survey of Hours and Earnings.
"For male employees, 88 percent worked full-time and 12 percent worked part-time, while the comparable figures for female employees were 58 percent and 42 percent respectively.
"This highlights the fact that more women work part-time than men and consequently they are more likely to receive lower hourly rates of pay."