UK Global Investment Summit Draws Global CEOs and Innovators to Boost Economic Prospects
The summit, jointly hosted by Prime Minister Rishi Sunak and Business Secretary Kemi Badenoch, aims to position the UK as a leading global business destination and attract billions of pounds in strategic investments.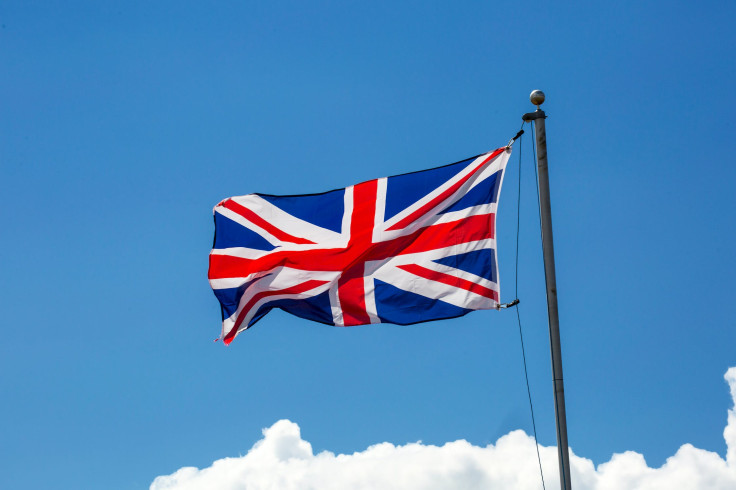 In a bid to fortify its standing as a premier global investment hub, the United Kingdom is gearing up to host the highly anticipated Global Investment Summit on November 27. The summit, a collaborative effort between Prime Minister Rishi Sunak and Business Secretary Kemi Badenoch, is poised to attract over 200 CEOs from leading international companies, alongside groundbreaking British innovators.
As per a recently released by the UK government primary objective is to catalyse substantial investments and foster strategic collaborations, positioning the UK as an unparallelled destination for global business ventures.
Among the headline speakers is Stephen Schwarzman, the CEO of Blackstone, the world's largest alternative asset manager. Schwarzman is slated to join Prime Minister Rishi Sunak for a pivotal keynote panel discussion on the imperative role of investing in skills and technology to shape the future landscape.
Also making a noteworthy appearance is Anya Hindmarch CBE, Founder and CEO, who will showcase UK talent alongside influential figures from culture, academia, fashion and science.
The summit promises to be a showcase for some of Britain's most pioneering innovations, featuring a central Showcase that will spotlight advancements in AI, quantum technology, agri-tech, clean growth, advanced manufacturing, life sciences and fashion.
Anticipated attendees include major investors such as David Solomon of Goldman Sachs, Amanda Blanc of Aviva, Ignacio Galán of Iberdrola and Jamie Dimon, CEO of JP Morgan Chase.
The backing of key sponsors and principal partners, including major banks Barclays, HSBC and Lloyds Bank, underscores the broad support for the summit.
Business & Trade Secretary Kemi Badenoch expressed her enthusiasm for the event, stating: "The Global Investment Summit will build on the landmark AI Summit and is set to secure billions of pounds of valuable investment that will help drive economic growth and create jobs in our most important sectors."
Anya Hindmarch echoed the sentiment, emphasising the summit as an excellent platform to showcase the UK's world-renowned innovation and creativity. "There is a huge opportunity to scale UK SMEs with the right investment and global partnership," she said.
With the overarching theme of 'Great British Ideas – Past, Present and Future,' the summit will zero in on highlighting Britain's unique strengths on the global stage. The Showcase will feature prominent companies like McLaren and Aston Martin, showcasing their latest automotive innovations and Fruit Cast Ltd, Delta G and Quantum DX, exhibiting cutting-edge applications of AI and quantum computing.
Tokamak Energy and Core Power will also be in the spotlight, presenting breakthroughs in fusion and nuclear energy, underlining the UK's commitment to staying at the forefront of technological advancements.
Dr Ilana Wisby, Founding CEO of Oxford Quantum Circuits, hailed the summit as a fantastic opportunity to spotlight UK innovation, stating: "As a global leader in quantum technology, OQC is committed to pushing the boundaries of what's possible."
Top executives from Barclays, HSBC and Lloyds Bank, as sponsors, emphasised their commitment to supporting the UK's compelling investment proposition. C.S. Venkatakrishnan, Group Chief Executive of Barclays, highlighted the bank's three-century-long collaboration with British businesses, driving investment, innovation and growth. Ian Stuart, CEO of HSBC UK Bank plc, expressed support for the government's ambition to position the UK as a science and tech superpower.
John Winter, CEO Corporate & Institutional Banking at Lloyds Banking Group, affirmed Lloyds Bank's support for the summit, emphasising the UK's agility, innovation and vibrancy as key attractions for investors and global talent.
Dr Nick Hawker, Founder & CEO of First Light Fusion, conveyed excitement about showcasing the next phase of the company's program at the summit. He highlighted the UK's role as a global fusion leader and expressed delight at the opportunity to demonstrate the country's natural strengths to global investors.
As the countdown to the summit continues, expectations are running high for a transformative event that will not only bolster the UK's global position but also act as a catalyst for investments driving innovation, economic growth and job creation across pivotal sectors.
© Copyright IBTimes 2023. All rights reserved.