UK Government Aid Will 'Quit' Over Liberal Democrat 'Fair Deal' for Pubs Proposal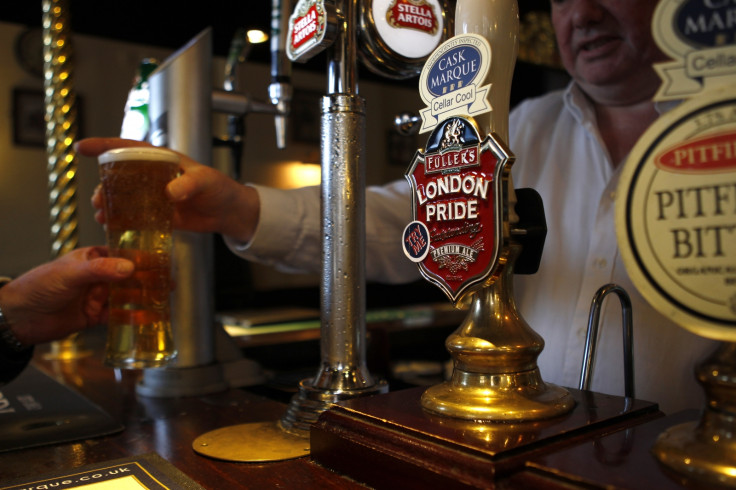 An aide to a UK government minister will resign over a proposal to stop "rip-off beer prices" and "excessive" rents charged by pub chains, according to a Liberal Democrat MP.
Greg Mulholland, who represents Leeds North West, claimed at least one parliamentary private secretary (PPS) will step down over his amendment to the government's Small Business Bill.
The proposal, if enacted, would allow tenants of large pub companies to opt for a market rent-only option.
The Liberal Democrat MP argued that the move would enable tenants to buy beer on the open market, rather than buying through their pub chain.
"It really is time to resolve this issue once and for all and the only sure way to do this is to include the market rent only option for pubco tenants in the measures being introduced," said Mulholland.
"The market rent only option, as clearly laid out in the new clause, is reasonable and gradual and simply provides an option to tenants to choose at appropriate times whether to carry on with a tied agreement or to have a rental only agreement.
"This option will stop the abuse of the tie and will lead to sustainable companies offering real tied agreements, offering genuinely lower rents for higher beer prices, which is how the tie used to work and the only justification for charging such marked up prices for product to a company's own business partners."
The proposal will be put to the House of Commons on 18 November and the Liberal Democrat said there is a "huge" whipping operation from the government to oppose the bill.
"Pubco tenants aren't getting a fair deal and this will continue unless they have the option to go free of tie, with an independently assessed rent," said John Allan, national chairman of the Federation of Small Businesses (FSB).
"Our research showed that the 'market rent only' option would bring significant benefits in terms of investment, employment and consumer choice.
"This new clause will give MPs the opportunity to ensure that the Small Business Bill provides a fair deal for tied pubs."
What is a Parliamentary Private Secretary?
A PPS is typically a junior backbench member of the governing party.
The MP acts an aide to a government minister and keeps his parliamentary boss informed of backbench opinion.
A PPS is not a member of the government but they do have responsibilities and restrictions under the Ministerial Code.
For instance, a PPS cannot be a member of a select committee or table an amendment to a government bill.
© Copyright IBTimes 2023. All rights reserved.