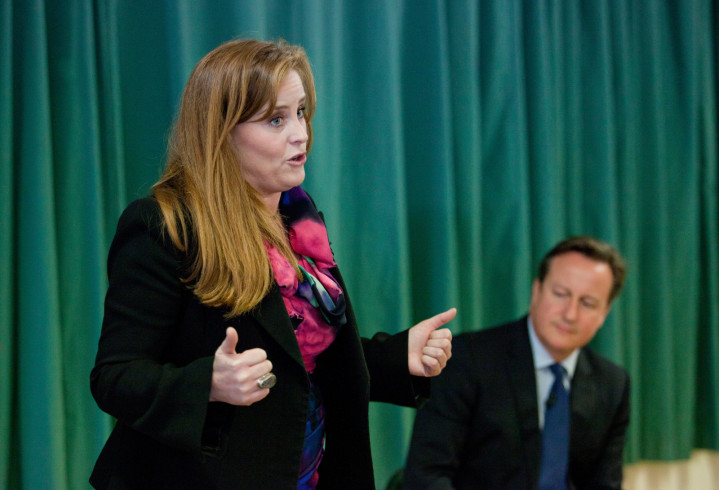 David Cameron has been given a boost ahead of a crucial by-election as the Conservative Party has overtaken Labour in a national opinion poll, according to YouGov.
The survey, which was commissioned by The Sun and conducted on the 16 and 17 November, found that the Conservatives now have a one-point lead over Labour (33% vs 32%).
The findings come ahead of the Rochester and Strood by-election on 20 November and after Ed Miliband's leadership "crisis".
The poll also found that the Green Party has leap-frogged the Liberal Democrats (8% vs 7%) to become the fourth most popular party ahead of the 2015 General Election next may.
The research means that the left-wing party, which returned its first MP in the 2010 General Election, is a growing threat to Labour and the Liberal Democrats.
The findings will also bolster Natalie Bennett's bid to get a place on the TV debates ahead of the election.
The main broadcasters – the BBC, ITV, Sky and Channel 4 – unveiled joint plans to hold three debates in the weeks before polling day, including a head-to-head between Cameron and Miliband.
The second would also involve Nick Clegg, but the third would also include Ukip leader Farage and not Bennett.
"Ukip has demonstrated a substantial increase in electoral support since 2014 across a range of elections along with a consistent and robust trend across a full range of opinion polls; the Green Party has not demonstrated any comparable increase in support in either elections or opinion polls," the BBC said in a letter to the Green Party.
More than 261,000 people signed a Change.org petition calling for the broadcasters to include the Green Party in the TV leaders' debates.
The latest poll from Lord Ashcroft has Ukip candidate Mark Reckless as favourite to win the Rochester and Strood by-election at 44% against Kelly Tolhurst, the Conservative candidate on 32%.