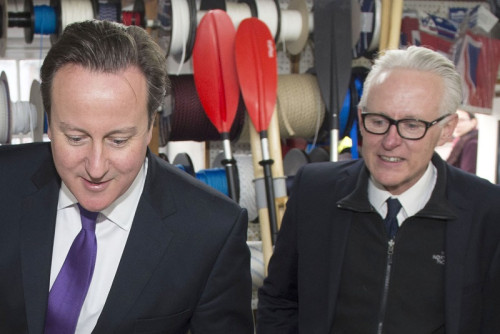 The UK government has pledged to cut red tape for financial companies developing products that help people save enough to avoid having to sell family homes to cover the cost of care in old age.
Norman Lamb, the Minister for Care and Support, has signed a statement of intent with the Association of British Insurers setting out a framework for the financial industry to better provide for people saving to fund social care.
Among targets being announced are a pledge to improve access to information and advice on how to save effectively and "create the right conditions for a larger market of financial products".
"The current care and support system doesn't work and is hugely unfair. People face losing almost everything they've worked hard for or being forced to sell their family home in a time of crisis to pay for the care they need," said Lamb.
He added: "Our reforms will not only stop this from happening but will provide the industry with the certainty it needs to develop products that can help people plan for the future.
"I welcome this commitment from the industry and am excited to see how they take on the challenge of helping transform the way we pay for our care."
The Coalition Government is set to introduce legislation in April 2016 that will limit the amount people can be billed for their own care when they are elderly to £72,000 ($118,310, €87,333).
To complement this, the government hopes the financial services industry will develop an effective system for people to save through their working lives to pay these bills and avoid losing their homes or other assets.
"The insurance industry can play an important role in developing solutions to help people fund their long-term care needs," said Otto Thoresen, the director general of the ABI.
He added: "We have supported the introduction of a new care funding model, and believe the Care Bill provides a sustainable framework for both industry and consumers."