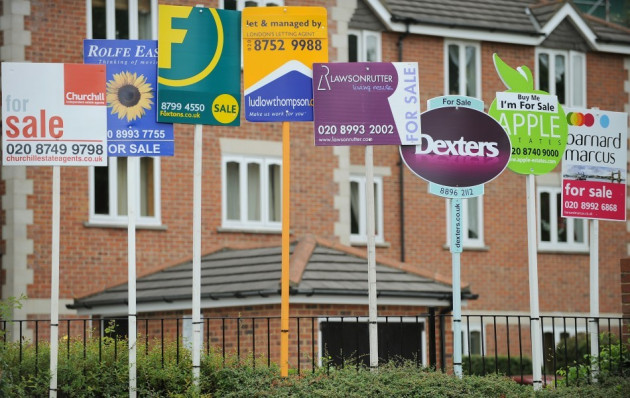 Home prices in the UK rose 5.8% on year in October, the fastest pace in more than three years, as the government's Help to Buy Scheme attracted more buyers into the property market amid supply constraints.
Mortgage lender Nationwide said the average home price in the UK is £173,678 ($278,741, €202,739) in October, up 1% from September and 5.8% from October 2012. Market analysts expected monthly and yearly growth of 0.7% and 5.1%, respectively.
"The UK housing market appears to be following the more resilient upward trend evident in the wider economy in recent quarters," Nationwide's chief economist Robert Gardner said in a statement.
Nevertheless, house prices still remain around 7% below their 2007 peak, according to Nationwide.
Funding for Lending and Help to Buy
"The ability and willingness of potential buyers to transact has been steadily increasing. The ability to buy has been supported by continued gains in employment and policy measures such as the Help to Buy and Funding for Lending schemes which have improved the availability and lowered the cost of credit," Nationwide said.
In 2012, the Bank of England launched Funding for Lending (FLS), which helps banks to provide loans at lower interest rates to businesses and individuals. The government also launched the Help to Buy Scheme, a support package for first-time buyers, which includes an interest-free equity loan of up to 20% of the property value.
The schemes have helped potential home buyers by reducing mortgage rates and stimulating numbers of loans, which had dwindled.
Nationwide added that the broader recovery of the UK economy has improved consumer sentiment and more potential buyers are willingly entering into the market.
Demand-Supply Gap
Nationwide said the acceleration in house price growth was due to a faster increase in buyer demand than the supply of new houses.
It warned that the supply constraints could lead to an affordability crisis in the country, as average wages continue to decline in real terms despite robust employment growth.
Property tracking website Hometrack earlier said the average asking price for a house in Britain rose 0.5% in October from the previous month, marking the ninth consecutive month of price increase.
Hometrack attributed the price growth to the widening gap between supply and demand and above average growth in prices in London and the South East.