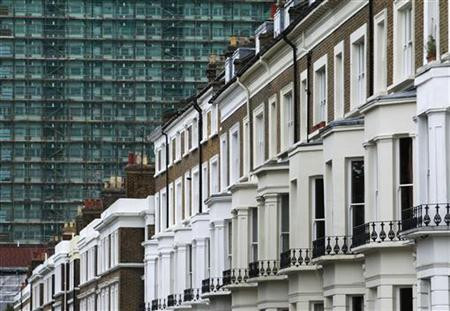 The housing market in the UK has shown some resilience in the face of a rather subdued growth period, across the economy, for the month of October.
House prices have gone up by 1.2 percent this month, compared to last. However, they have declined, as a whole, by 1.8 percent over the last year, according to data gathered by lending firm Halifax; the organization has based its findings from its own mortgage data.
Record low interest rates are likely to support the market in the face of a "very difficult economic climate," said Martin Ellis, a Halifax economist, in a Bloomberg report.
According to Halifax data, home values fell 0.3 percent in the current quarter ending October, as against the previous. This is the first such fall since June. The scenario the housing sector finds itself in has remained unchanged since the end of 2010 and the number of sales have been "largely static over this period," said the report.
Meanwhile, data from the Bank of England also showed a decline in mortgage approvals, for the month of September.
Meanwhile, there are reports of high-value property dealings in prime locations in the UK by overseas buyers. The Eurozone debt crisis and stagnant economic growth in the region are attracting a few high net-worth individuals and mortgage institutions to the UK real estate sector.