UK House Prices Fall for Second Consecutive Month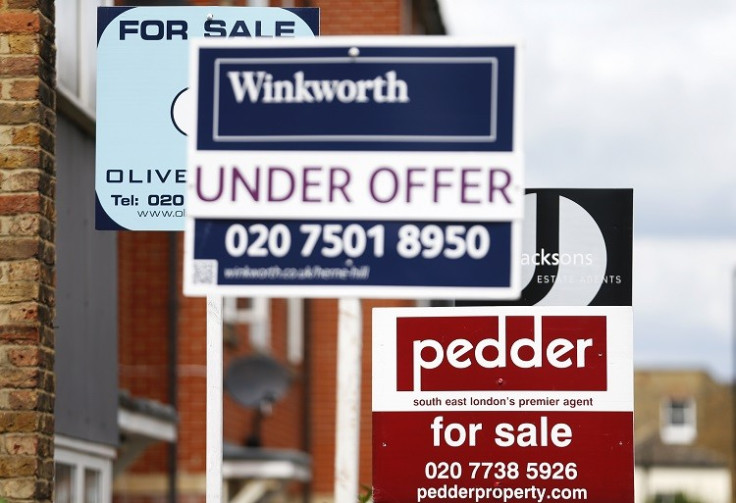 UK house prices fell over the month during April ahead of tighter mortgage lending rules coming into force.
Halifax said in its monthly index that the average UK house price fell by 0.2% when compared with March to £177,648.
This was the second consecutive monthly decline, though prices were on average 8.5% higher than the same month a year before.
"Although mortgage approvals have now declined for two consecutive months and property transactions fell in March, on an annual basis housing demand still remains strong," said Stephen Noakes, mortgages director at Halifax.
"Housing demand continues to be supported by an economic recovery that is gathering pace, rising consumer confidence, low interest rates and wage growth finally beginning to outgrow consumer prices.
"However, with supply of properties being slow to respond to market conditions, stronger demand in the past year has resulted in upward pressure on house prices."
The UK economy is recovering strongly from its post-financial crisis slump. According to International Monetary Fund (IMF) forecasts, UK GDP will grow by 2.9% in 2014 – the fastest rate of any western economy.
As a result, demand for mortgages is rising because households are seeing their finances gradually improve.
Moreover, cheap mortgage credit is awash thanks to ultra-low interest rates – with the Bank of England's base rate at its record-low 0.5% for more than five years – and stimulus schemes such as Help to Buy.
In a bid to keep a lid on risky mortgage lending, the Financial Conduct Authority (FCA) has imposed a stricter set of guidelines on the market at the end of April 2014.
These include tougher affordability tests for would-be mortgage borrowers to make sure they can afford the repayments in a number of different scenarios, such as a sudden spike in interest rates.
© Copyright IBTimes 2023. All rights reserved.