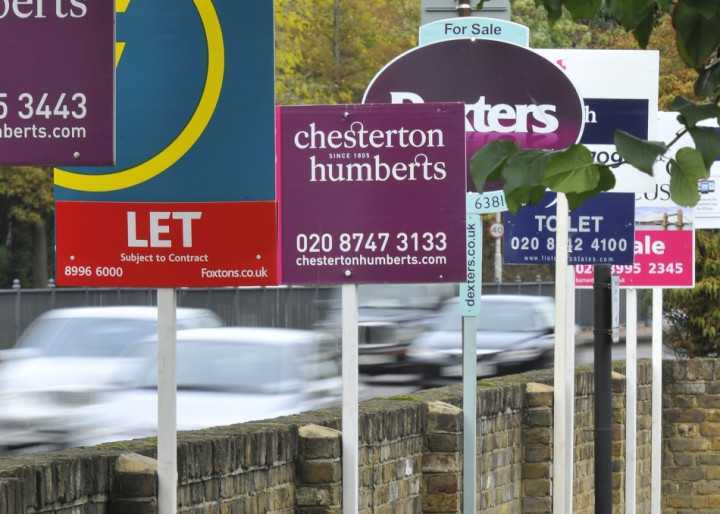 UK house prices fell in September taking the annual decline to 1.4 percent, according to the building society Nationwide building.
A robust labour market and housing supply shortage have helped underpin property prices from a steeper drop in spite of domestic recession, with a credit easing scheme from the Bank of England set to support demand further by increasing the availability of affordable mortgages for first time buyers.
"Overall, we expect the UK economy to see a gradual recovery over the next twelve months, with house prices remaining relatively flat or declining only modestly over the same period," said Robert Gardner, Nationwide's chief economist, in the building society's House Price Index for September.
Employment in the UK economy soared to its highest level since April 2009 in the quarter to July, as the labour market defies the recession, which saw GDP drop by -0.4 percent in the three months to June.
Bank of England policymakers have launched the Funding for Lending Scheme (FLS), which sees banks offered cheap loans in relation to the amount of affordable credit they offer to the real economy of smaller firms and consumers.
Would-be first time buyers have been deterred by high deposit requirements on mortgages, with some banks asking for as much as 20 percent of the home loan's value to be fronted.
FLS should help to bring deposit requirements and interest rates down. Initial reports suggest this has worked on the consumer side, with big British banks, such as Lloyds and RBS, slashing their rates after signing up to the scheme.
Mortgage approvals grew in August, reported the British Bankers Association (BBA), with 30,533 home loans getting rubber stamped in the month, up from July's 28,750.
"Looking forward, policy measures such as the Bank of England's Funding for Lending Scheme should provide support for activity in the housing market by ensuring the availability of credit and lowering its cost," said Gardner.
"However, labour market developments will remain of paramount importance in deciding the trajectory of house prices. There are grounds for caution on this front, as the unusual combination of rising employment and declining economic activity that was evident in the first half of 2012 is unlikely to be sustained."
Government efforts to stimulate construction sector activity may encourage house building, which will boost supply.
The Treasury's UK Guarantees Scheme sees the taxpayer underwrite up to £40bn of major infrastructure projects that are struggling to find finance because of the credit squeeze.
"Hopefully, construction activity will strengthen further in the period ahead," said Gardner.
"The major house builders appear to have the capacity to expand supply, with most reporting land banks that could support more than five years of construction at current rates of building activity."
---
Follow @shanecroucher