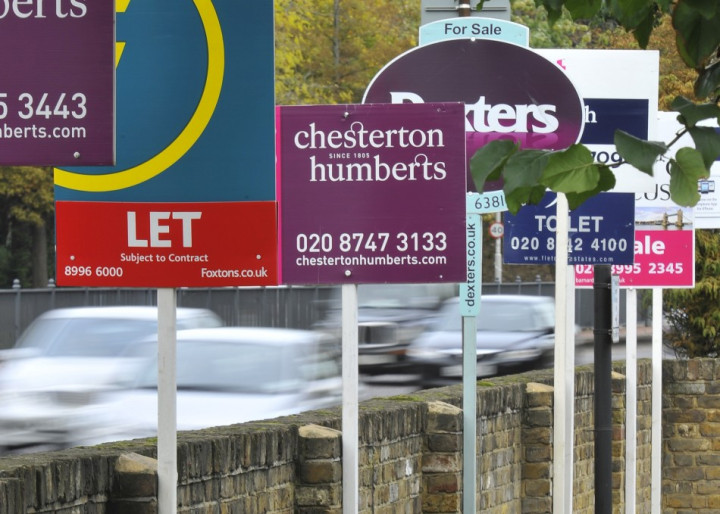 UK house prices have fallen again in July, their fourth decline in five months, as demand in the property market eases amid a sharpened recession.
House prices slumped by 2.6 percent across the year, according to July's Nationwide House Price Index, though they are underpinned by a limited residential property supply and the strength of the UK labour market in the face of economic turmoil, which saw the employment rate grow in the quarter to April.
"The weaker price trend observed in recent quarters is unsurprising, given the disappointing performance of the wider economy," Robert Gardner, Nationwide's chief economist, said.
Britons homes now cost an average of £164,389. They are down 0.7 percent on the month from June.
Housing market demand may get a boost from the latest policy initiatives from the Bank of England as it attempts to free up affordable lending from the UK's financial institutions, which have clammed up in fear of their risk exposure to the ongoing and uncertain eurozone crisis.
This strangulation of affordable credit is damaging the British economy, argues the Bank and government, which helped GDP slump to a 0.7 percent contraction in the second quarter as the recession continued for the whole first half of 2012.
Two credit easing schemes - Funding for Lending (FLS) and the Extended Collateral Term Repo - see banks offered cheap loans by the Bank of England, which should absorb some of the lending risk to the so-called real economy of consumers and businesses by offering a financial incentive.
Under FLS banks will have access to cheap loans in direct correlation with their lending to the real economy.
The more banks lend to businesses and consumers, the higher the value of discounted-rate loans they will be able to access.
Would-be homeowners have been thwarted since the outbreak of the financial crisis by high deposit requirements for mortgage lending, often as much as 20 percent of a property's value.
As inflation rose, peaking at 5.2 percent in September 2011, and earnings growth fell, disposable income was eroded making it almost impossible for households to save a mortgage deposit.
One possible consequence of the credit easing schemes, if all goes to plan, would be the loosening of mortgage availability at lower deposit rates, giving consumers a better chance of getting on the property ladder.
In turn this could help bring house prices back up and claw back the losses in property values made over the past year.