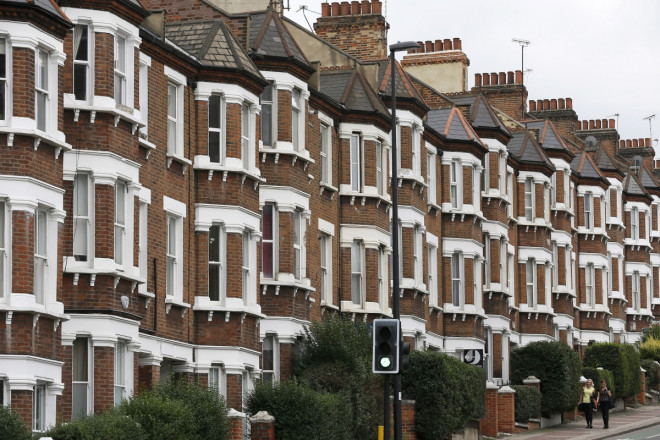 Nationwide said the average price of a UK home was 9.4% higher than a year before during February.
The building society's monthly house price index recorded a 0.6% rise from January, a fourteenth successive increase. The average price is now £177,846.
House prices have been pushed up in part by government schemes to make mortgages cheaper and easier to access, such as Help to Buy.
"Price growth is being supported by the fact that the supply of housing remains constrained, with housing completions still well below their pre-crisis levels, which was already insufficient to keep up with the pace of household formation," said Robert Gardner, Nationwide's chief economist.
"For example, in England around 109,500 new homes were built in 2013, this is 38% below the level recorded in 2007 and around half the projected number of households that are expected to form each year in the years ahead."
Some fear a bubble is being blown in the UK housing market, particularly because house prices are rising as earnings are in real terms decline, mortgage credit is cheap, and there is a supply shortage.
However the influential Institute for Fiscal Studies (IFS) thinktank concluded in a comprehensive report that there is "no clear evidence" of a housing bubble.
The IFS says UK house prices are 9% below their pre-crisis peak in nominal terms and 25% below in real terms, meaning there is a lot of slack in the housing market.
It also points to data from Nationwide showing the house price to earnings ratio, a useful indicator of a housing bubble, is still following its long-term trend and there is no sudden upturn.
Moreover, mortgage costs are not eating up as much household disposable income as they have historically. Since 1974, the average proportion of UK households spending more than a quarter of their disposable income on repaying the interest on mortgages was 8.5%. In 2011, it was just 5.4%.
House building is also picking up. The volume of new homes registered with the National House Building Council (NHBC) hit 133,670, up 28% on the year before and the most since 2007.
Spencer Dale, the Bank of England's chief economist, has said the recovery in the housing market is it returning to normality.