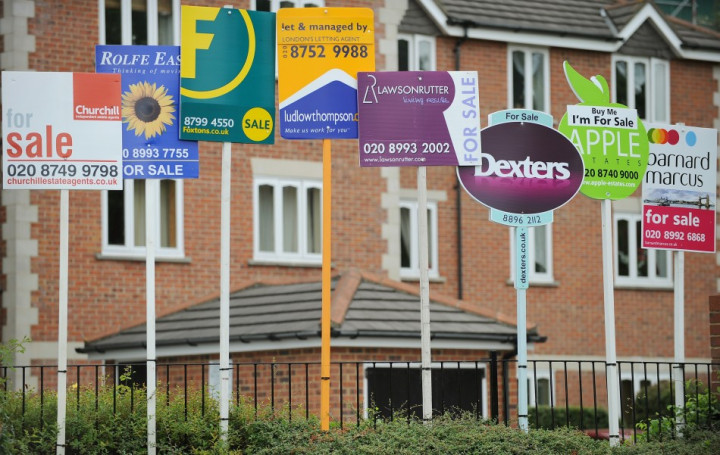 The price of a typical UK home fell by an average of 1 percent across 2012 to £162,262, according to building society Nationwide, as the outlook for the country's residential property market "remains uncertain" despite recent policy efforts by the Bank of England to encourage mortgage lending.
A sluggish economic recovery with ever-weakening growth forecasts, tight household finances, and limited supply of new homes have all tugged on the property market.
"Given that the UK economy was in recession for much of 2012, a 1 percent decline in house prices may be seen as a relatively resilient performance," said Robert Gardner, Nationwide's chief economist.
"However, the fact that prices declined even though employment rose strongly, suggests that conditions remain fragile, especially since other signs of housing market activity, such as the number of mortgage approvals, remained subdued, well below their long run averages."
Out of the 13 UK regions, 11 registered price drops in the year, with only London and the South West seeing any growth in residential property prices.
London has seen the greatest recovery in prices of any region, with prices now just 1 percent below their 2007 peak, said the Nationwide House Price Index report for December.
The capital's house prices grew by 0.7 percent in 2012, to an average of £300,361.
Northern Ireland has seen the biggest price plunge, with a drop of -8.2 percent to £104,282. It is the cheapest place to buy a home of all the regions.
Efforts by the Bank of England to stimulate lending appear to be working, according to early reports.
Since its flagship credit easing initiative, the Funding for Lending Scheme, was started in June, £500m has made its way through UK lenders to small businesses and individuals.
"The outlook remains uncertain," said Nationwide's Gardner.
"Continued low interest rates and policy measures such as the Funding for Lending Scheme should provide some support.
"But, with the economic recovery expected to remain fairly weak, the housing market is likely to be characterised by low levels of activity again in 2013, with prices remaining flat or modestly lower over the course of the year."
---
Follow @shanecroucher