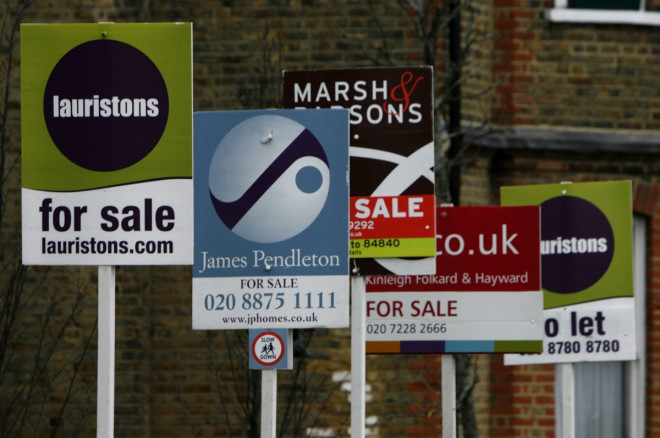 Sales of UK houses rose to a six-year high in March as buyers cashed in on better access to mortgage finance, but raising fears that first-time buyers will find it increasingly difficult to join the market.
The Royal Institution of Chartered Surveyors said its seasonally adjusted house price balance, which measures the percentage of surveyors reporting a house price increase in their designated area, rose to +57 in March from an upwardly revised +47 the previous month. Analysts had expected +43 for the month.
Respondents sold on average 22.7 homes in the quarter, the highest number since February 2008. The March reading was close to November's +58, which was the highest since June 2002.
"Now that the housing market recovery is well and truly under way and mortgage finance is more readily available, buyers seem to be looking to test the market right across the country, not just in the usual hot spots of the South East," Simon Rubinsohn, RICS chief economist, said.
Outside London and the South East, the South West and the East Midlands experienced the most noticeable growth in prices, according to the institution.
Despite the encouraging signs, the UK housing market continues to suffer from a lack of new homes coming onto the market, RICS added. New instructions from vendors continued to fall in most parts of the country in March.
The imbalance between supply and demand is not expected to change any time soon, and surveyors are expecting more increases in house prices during the summer.
"For the market to operate effectively, we desperately need more homes in areas where people want to buy and want to live," Rubinsohn added.
"Until this happens we're likely to see prices continue to increase and it is going to be ever harder for many first-time buyers to conceive of ever owning their own home."