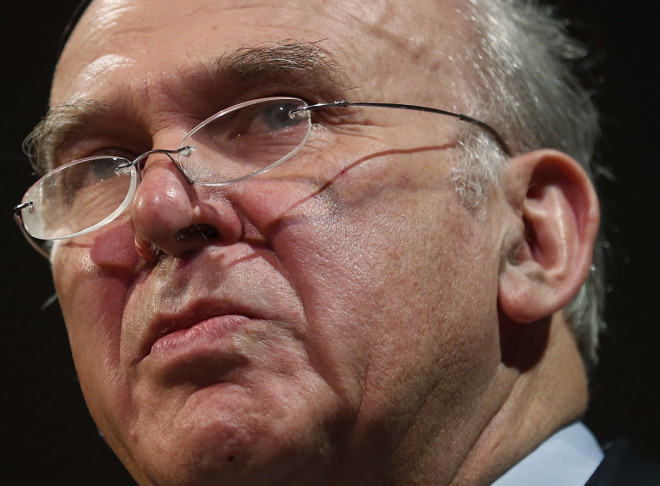 Rocketing UK house prices are putting home ownership out of reach for families on middle incomes, according to Business Secretary Vince Cable.
The housing market is in recovery mode. Mortgages are easier to get hold of thanks to the government's Help to Buy scheme. The domestic economy is healing, having seen the fastest growth in six years during 2013.
And interest rates are cheap because of the Bank of England's record-low 0.5% base rate. All of these factors are helping lift demand for housing and pushing up house prices.
"A family on average income is nowhere near able to afford a house at the average price," Cable told The Independent.
"Property has become much more unaffordable for people on middle incomes."
Cable highlighted how the average house price has soared as a multiple of average earnings.
According to Nationwide, house prices in the UK rose by an average of 9.2% between the first quarter of 2013 and the same period a year later. The average price is now £178,124.
Government figures show that in England in 1997 the median house price was worth 3.54 times the median house price. In 2012, this ratio had hit 6.74.
The Office for National Statistics (ONS) said median gross weekly earnings in the UK for full-time employees was £517 in April 2013, a 2% rise on the year before.
Annualised, this is a gross yearly salary of £26,884 – making Nationwide's average house price a multiple of 6.6 the median salary.
Cable diagnosed the "fundamental problem" as "a chronic imbalance between supply and demand".
According to the National House Building Council (NHBC), the volume of new homes registered was 133,670 in 2013, a 28% leap on the year before.
However, the government's National Housing and Planning Advice Unit says the UK needs 290,500 new homes annually until 2031 if it is to meet current demand.
As the economy recovers and house prices rise, builders have chased profits by increasing their residential construction work. But the levels still fall far short of what is needed to fully address the supply shortage.