The astronomical surge in UK house prices over the last five years seem to continue, unabated, and fingers are starting to point at who is to blame for expensive property purchases across, England, Wales and Scotland.
The Office for National Statistics revealed today that the average UK house price in August 2014 now stands at £274,000 (€345,052, $437,283) while those buying a home in London is expected to part with, on average, over half a million pounds.
While the North East recorded the lowest average house price at £154,000, some of the lowest paid Britons are still finding it difficult to get on the housing ladder, and with impending interest rate hikes, home buyers are expecting to part with more cash as mortgage payments rise.
So, who is to blame for soaring house prices?
Foreign Investors
A raft of reports recently surfaced, concentrating on the effect foreign property investors have had on the UK housing market.
It is very easy to see emerging cash-rich nations, namely China and Russia, snapping up properties across the UK and pricing out those who are still trying to get on the ladder.
According to a recent compilation of data, the Russians and the Chinese are apparently blame for "corrupting" the UK market by buying London properties in bulk and snatching away homes from the lower end of the price range outside the capital.
"We know that Chinese investment companies are securing entire developments and then selling them to investors overseas for significantly more than they are actually worth, 25% to 35% more in some cases," said Michael Sacks, of Sequre Property Investment.
But how many properties are actually being bought by foreign investors and how many of these are in prime central locations, rather than the regions or price brackets that the 'average joe' can actually afford to buy?
Reports from the Daily Mail use property listings at foreign estate agents as evidence that Russians and the Chinese are to blame for the dearth of residential properties in London and the rest of the UK, after wealthy investors decided to buy up as many properties as possible.
According to a Civitas report, entitled Finding Shelter: Overseas investment in the UK housing market, foreign investors are largely snapping up properties at the higher end of the spectrum.
Indeed, the estate agent network, London Property Partners, said just 15% of property sales in London until June 2013 were made of UK buyers while Savills said homes bought with cash rose by about 20% over the past year.
However, while foreign investors are buying up skyscrapers and high end residential properties, David G Green & Daniel Bentley in the Civitas reports about the ripple effects on the wider economy.
"Overseas interest in the London property market has grown in recent years," said Green and Bentley in the Civitas report.
"Foreign buyers are chiefly interested in costly central London properties, on which they spend billions of pounds a year, but the impact ripples out to the suburbs and beyond.
"The new-build market in central London is dominated by interest from overseas, meaning that even relatively well-paid young people wanting to buy their own home now struggle to do so. The extent of the change can be seen by comparing the ratio of average prices to average incomes in the UK.
"In 1980 it was 2.3; by 2013 it had doubled to 4.6. In Greater London it was 6.1. Rents have also been forced up, so that many people in London find it necessary to pay half or more of their income in rent. There are significant social consequences arising from this."
Wage Discrepancy
One of the reasons why Britons have not been able to, and will continue not be able to, compete with foreign investors in the UK housing market, is that they simply don't earn enough.
Britain's government hails the UK unemployment rate of 6.2% in the three months to July – its lowest level since 2008 - as a key indicator that the economy is recovering. However, dig a little deeper underneath the top line figure and not all is rosy for UK workers.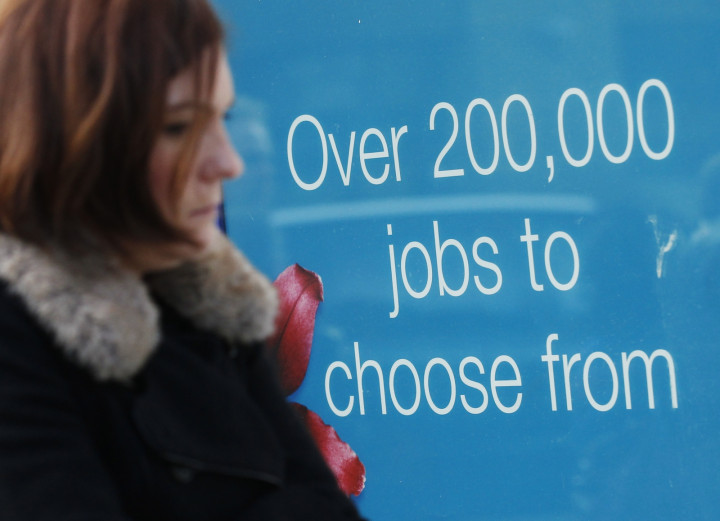 Pay including bonuses for employees in the UK was 0.6% higher than a year earlier as the average wage packet was £478 per week before tax and other deductions from pay.
This is meagre considering Consumer Price Index inflation grew at a rate of 1.6% in the year to July. So the tiny bump in pay doesn't come close to the rise inflation.
Employers are still holding back on paying their staff more and millions have resorted to 'self-employment' which does not necessarily even mean earning a steady wage.
So how are Britons meant to get on the housing ladder and then keep up mortgage payments? It's unlikely that while many struggle with household bills, they are unlikely to be able to save for a 10% deposit on a home, as the goal posts move each month.
Is the Government Helping or Hindering?
The government's initial answer was to launch the Help to Buy Scheme.
The equity loan part of the Help to Buy scheme allows people to buy a home with a deposit as little as 5% on a new build in England. The government then will provide borrowers with a loan for 20% of the property, meaning only a 75% mortgage is required from a lender.
The mortgage guarantee part is similar to the equity loan, except it helps purchase existing homes as well and a 95% mortgage is required from a lender.
While the Help to Buy scheme is available in England now until 31 March 2016 rising interest rates, pressure on affordability, especially since wages are still moving up by less than inflation increases, and curbs on lending could mean less Britons buying homes and more opportunities for foreign investors to buy up properties.
This will be exacerbated as government and regulator cracks down on who can get a mortgage.
The Bank of England capped mortgage lending as of 1 October.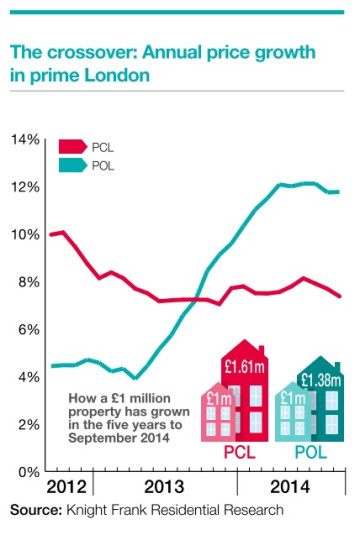 Banks will only be able to comprise 15% of their net new mortgage lending out of loans worth 4.5 times or more the applicant's income.
Meanwhile, the Financial Conduct Authority has forced lenders to conduct stricter affordability tests on potential borrowers, to ensure they can make repayments in a number of different scenarios, such as materially higher interest rates.
It's an unsurprising move as the Money Advice Service revealed that nearly half of all homeowners would "really struggle to find the extra money" if monthly mortgage payments rose by £150 following an interest rate hike by the Bank of England, which is pegged for the first quarter of 2015.
According to the consumer finance advice service, which was created by the government in 2011, 47% of homeowners would struggle to make ends meet if the BoE raised rates from its record low of 0.5% to 2%.
However the survey of 3,007 mortgage holders, conducted between 22 July and 28 July, said one in five said they would find it hard to cope if there was any rate rise at all.
Housing Shortage
According to the Confederation of British Industry (CBI), the UK housing shortage is costing consumers £4bn each year.
As part of CBI's manifesto, the lobby group said that housing shortages have created above-inflation house price rises, which has resulted in £3.2bn in housing-related costs and £770m in transport-related bills.
CBI reports that 240,000 new homes need to be built per year to sate current levels of demand but over 200,000 homes have been delivered in only four out of the last 14 years.
In 2010, fewer houses were built than in any year since the Second World War.
The chronic shortage of supply and increasing demand has meant home prices, on average, have rocketed by 56% nationally since 2004, with a 90% increase in London.
This has happened all before foreign investors came into the picture.
Buyers and Sellers are Also to Blame
We have supply and demand issues, we have wealthy investors coming into buy up property we can't afford, and we have employers that are still paying up meagre wages that make it very hard for Britons to cope with rising household bills, let alone mortgage or rent payments.
But for those already on the property ladder, are also to blame for exorbitant rises in prices.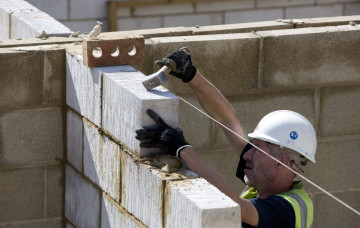 After all, goods only sell for as much as someone is willing to pay for them.
In London in particular, in some areas that are neither Knightsbridge nor Hampstead, Britons are seemingly made to feel grateful for living in a one bedroom flat for over £400,000 in a region that has less potential to be mugged or stabbed in.
We have people willing to part over a quarter of a million pounds for living in a studio flat, or a glorified shoebox, and we have people feeling like they deserve to make at least £100,000 on their 'cosy' two bedroom flat in an 'upcoming area'.
So unless wages improve, house builders actually do what they are meant to do and build thousands of more homes, it looks like foreign investors are only just supping up what we can't afford.
Yes, the government is looking to impose a capital gains tax (CGT) over foreign property investments but according to Knight Frank, this is unlikely to be the main sticking point when it comes to curbing property price rises.
"Price growth in the central London market has been boosted by inward investment from overseas buyers," said Knight Frank in the report.
"Policies aimed at limiting demand from overseas have in recent years focussed on levelling the playing field between resident and non-resident purchasers, (for example the removal of the CGT exemption for non-resident purchasers), and reducing the attraction of holding property in a corporate (or similar) envelope (as shown by the introduction of the ATED).
"There have been muted calls for more draconian restrictions, however due to the global and open nature of the UK and especially London market, more substantial changes appear low risk."
So, where next? Instead of demonising foreign investors (who already have a CGT coming their way), we should look closer to home and ask why people are being paid less than the rise in inflation and why more houses aren't being built.
We should also ask over whether we also aren't partly to blame for wanting over the odds for our heat insulated shoebox and whether landlords are allowed to charge hundreds of pounds for a one room 'apartment'.