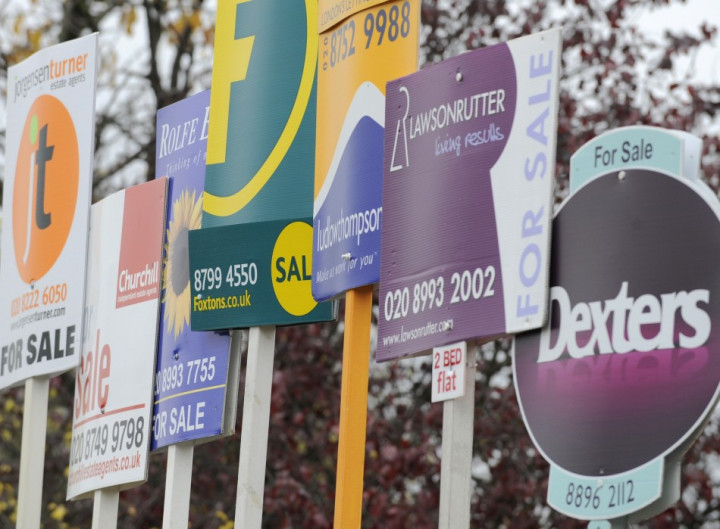 House prices fell for their third consecutive month in September as weakening demand hurt home values in Britain's property market.
Credit easing by the Bank of England is likely to stimulate demand, but limited supply will help underpin house prices and prevent a free-fall.
Research by property market analysts Hometrack found that on average house prices dropped by -0.1 percent in September.
"Pricing will remain under slow downward pressure but supply is already starting to tighten and this will limit the scale of price falls in the short term," said Richard Donnell, director of research at Hometrack, a property analytics business.
Demand fell by 3.6 percent in the month and supply fell by 0.9 percent, its first fall in seven months.
Would-be first time buyers have been deterred by a period of high inflation and stagnant wage growth that saw disposable income eroded.
It meant many could not afford to save for the deposit required by lenders before a mortgage can be offered.
With a dismal economic environment and an uncertain financial future the cost of borrowing has rocketed, with many banks now asking for as much as 20 percent of a mortgage's value as a deposit.
The Bank of England launched the Funding for Lending Scheme (FLS) in June which offers banks cheap loans in tandem with their lending to the real economy of smaller firms and consumers.
As a bank increases its lending to these parts of the economy, so does the value of discount loans it can access.
It is intended to offer a financial incentive to boost affordable lending.
As a result several banks, including Lloyds and RBS, have slashed the interest rates on their mortgages.
"While the government's Funding for Lending scheme is likely to support a modest increase in mortgage lending, the uncertain economic outlook, together with affordability pressures will continue to act as a drag on housing market activity," said Hometrack's Donnell.
Supply may also pick up in the long term as government efforts to stimulate infrastructure activity take shape.
One of the major policies is the UK Guarantees Scheme that sees taxpayers underwrite major infrastructure projects that are ready to start work but are struggling to find finance.
However in the coming months Donnell notes that supply is expected to tighten.
Data from the British Bankers Association (BBA) showed that in August the number of mortgage approvals had actually risen.
The number of mortgage approvals for house purchases hit 30,533 in August, up from July's 28,750, reported the BBA.
Net mortgage lending was up by £96m on the month before.
---
Follow @shanecroucher