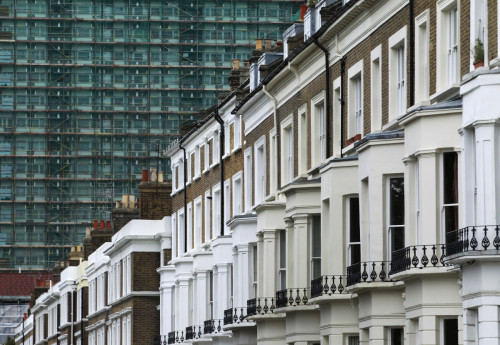 The British housing market is in bullish mood as house prices showed their largest monthly rise in three months to January and the annual rate of house price inflation remained near a six-year high, according to mortgage lender Halifax.
House prices increased by 1.1% in January, after a slight drop in December of 0.5%, but were 1.9% higher from November to January than in the preceding three months.
"Demand has increased against a background of low interest rates and higher consumer confidence underpinned by signs that the economy is recovering and unemployment falling faster than expected. Official schemes, such as Help to Buy, also appear to have boosted housing demand," said Matthew Ellis, the housing economist for the lender.
Housing transactions in 2013 also exceeded one million for the first time since 2007 as home sales rose for the ninth successive month, according to Halifax.
Prices in the three months to January were 7.3% higher than in the same three months a year earlier.
The number of mortgage approvals - a leading indicator of completed house sales – was 9% higher in the three months to December than in the previous quarter, and 30% higher than in the same three months of 2012, according to the Bank of England.
However, Ellis noted that that a lack of supply was putting pressure on prices and forcing them upwards.
This rise in prices could also bolstered by chancellor George Osborne's Help to Buy scheme, stated Ellis.
He said: "Official schemes, such as Help to Buy, also appear to have boosted housing demand. However, continuing pressures on household finances, as earnings fail to keep pace with consumer price inflation, are expected to remain a constraint on the rate of growth of house prices."
Even chancellor Osborne has admitted that the government "should be vigilant" about the prospect of a property bubble as he fuels demand in the housing market through the mortgage-easing Help to Buy scheme.
There are fears of a new house price bubble inflated by a toxic mix of mortgage stimulus, spiralling demand, a dwindling supply, low interest rates and a real-terms fall in household incomes.