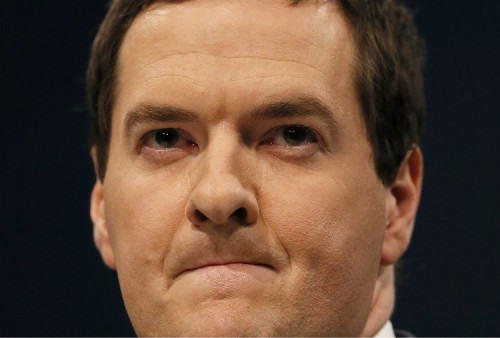 Chancellor George Osborne has admitted that the government "should be vigilant" about the prospect of a property bubble as he pumps demand in the housing market through the mortgage-easing Help to Buy scheme.
There are fears of a new house price bubble popping up from the toxic mix of mortgage stimulus, spiralling demand, a tight supply, low interest rates and a real-terms fall in household incomes.
Others say there is simply a recovery building in the housing market. Mortgage approvals are still well below historic levels and house prices in many parts of the UK, though rising, are yet to reach their pre-crisis peaks.
"Absolutely we should be vigilant and we have created in the Bank of England the mechanism for that vigilance," Osborne told the House of Lords economic affairs committee, referring to the Financial Policy Committee (FPC) which has regulatory powers over the banking sector.
He said the BoE has already halted mortgage stimulus under its Funding for Lending scheme in order to put the brakes on housing demand, as well as issued tighter lending guidelines for banks to follow.
Osborne also said Help to Buy was supporting mortgage lending primarily to first-time buyers and for properties outside of London – a city where house prices soared 11.5% in 2013 – which "suggests to me it is doing what it is designed to do, which is address a failure in the financial system rather than the housing market."
The chancellor was keen to point out that house building was accelerating in the UK as the construction sector recovered – helped on by the government's planning law reforms – which would address some of the supply-side constraint.
The volume of new homes registered with the National House Building Council (NHBC) hit 133,670, up 28% on the year before and the most since 2007.
However, the government's National Housing and Planning Advice Unit says the UK needs 290,500 new homes a year until 2031 if it is to meet current demand.
"I don't pretend this problem is going to be solved in a few months or a couple of years," Osborne said.
"Across the board we are pulling a lot of levers, but this is a historic problem for the UK."