UK Housing Crisis: House Building Accelerates in 2013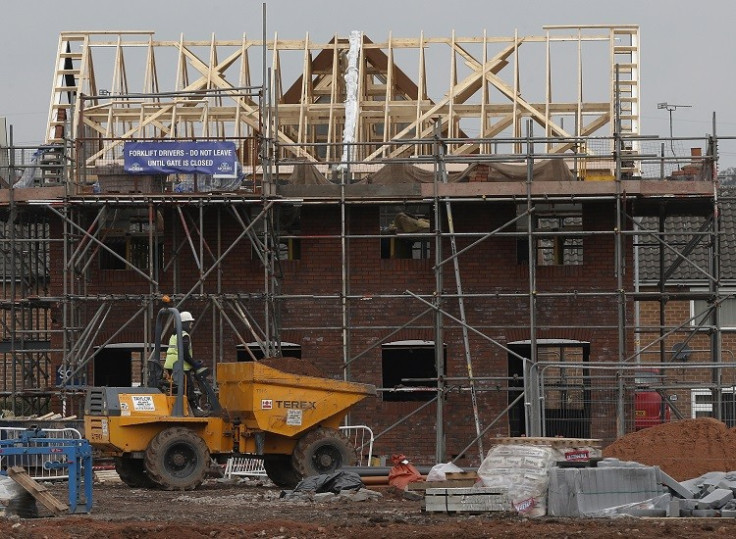 Much-needed house building in the UK has hit its highest level since the dawn of the financial crisis, but is still falling far short of ever-growing demand.
The volume of new homes registered with the National House Building Council (NHBC) hit 133,670, up 28% on the year before and the most since 2007.
This came as the domestic economy began its recovery from the post-crisis slump, construction firms rebounded from a collapse in output in 2012, and mortgage-easing stimulus such as the Help to Buy scheme fuel demand.
However, the government's National Housing and Planning Advice Unit says the UK needs 290,500 new homes a year until 2031 if it is to meet current demand.
"Looking back at 2013 it is very clear that it has been the best in a number of years for the sector as a whole, across the entire country," said Mike Quinton, NHBC chief executive.
"Over the year, we have seen a genuine return of confidence to the industry as builders strive to meet the growing demand for new homes that the UK clearly needs."
House prices have soared because of a weak supply, emerging economic recovery, and stimulus to make mortgages cheaper and more accessible which has boosted demand.
The UK economy grew by 1.9% in 2013, its fastest rate since 2007.
Data from Land Registry shows the average house price in England and Wales jumped 4.4% across the year in 2013.
There were sharp regional differences. In London the average price rocketed 11.2%, while in the north east it fell 0.1% and was the only area to register a decline.
© Copyright IBTimes 2023. All rights reserved.