UK housing: Millions more face higher rents in 'perfect storm for a major renting crisis'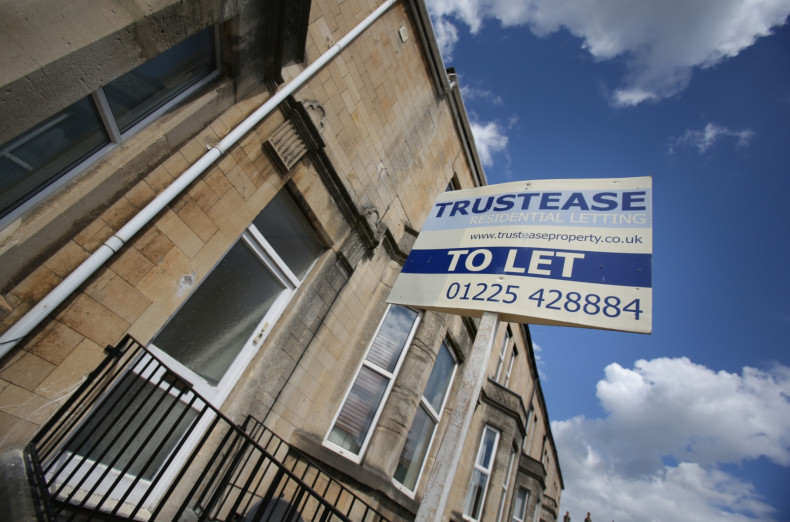 The number of renters in England and Wales soar will over the coming decade as millions more people are caught in a trap of high rents and house prices, according to a new forecast. The Centre for Economics and Business Research (CEBR) think tank estimates there will be around 7 million households renting in 2025, up from 4.4 million in 2014.
This means 29% of all households will end up as renters, up 9% from 2014. This is the opposite of what the government wants after it made increasing the homeownership rate a priority.
House prices have risen sharply in recent years, particularly in London and the south-east of England. The average price in England was £301,000 in December 2015, said the ONS, after rising 7.3% over the year. That is 11.1 times the average salary of £27,000.
Rents are also rising faster than pay. The average private rent in England is growing at an annual rate of 2.5%, while pay excluding bonuses is going up by 1.9%. House building is running at around half the level needed to meet demand, the fundamental source of sharp rises in rents and house prices.
As more renters are forced to compete for fewer properties, the CEBR predicts rents to rise by 28% on average by 2026, against just 20% growth in monthly earnings. And by 2020, the consultancy predicts the average rent deposit, laid down by tenants to secure a property, will be the equivalent of six weeks' rent, up from four weeks now.
While high rents leave people struggling to save for a deposit, and rising house prices making it less affordable to purchase property, tight mortgage lending by cautious banks has also made it harder for aspiring first-time buyers.
The government's Help to Buy scheme, launched in 2013, is an attempt to mitigate this by making mortgages cheaper and more accessible for first-time buyers. Help to Buy offers a government-backed mortgage guarantee or an interest-free equity loan. But this and other policies, such as starter homes and shared ownership, are doomed to fail unless the spiralling cost of housing is curbed.
Hannah Maundrell, editor in chief of money.co.uk, which commissioned the CEBR report, said tax hikes on buy-to-let investors and landlords will probably be passed on to tenants in the form of higher rents. To fund his plans to increase home ownership, which has stalled at a rate of 63% after several years of decline, Chancellor George Osborne is raising taxes for landlords.
From 1 April, 2016, all purchases of additional property will be subject to an extra 3% levy on top of normal stamp duty rates. He has also scrapped a tax relief for buy-to-let mortgage interest payments and tightened a relief for property maintenance costs.
"Tenants are stuck between a rock and a hard place and the situation is only likely to get worse," Maundrell said. "Many not only face being priced off the property ladder but also the rental ladder too. This could force people to borrow the extra cash they need for a deposit on loans or credit cards, pushing up the cost and creating a perfect storm for a major renting crisis. Maybe the bank of mum and dad should prepare itself for another withdrawal? Or, we could see many left with little choice but to live with their parents well into their 40s."