Starter homes: 79% of councils do not think they should count as affordable housing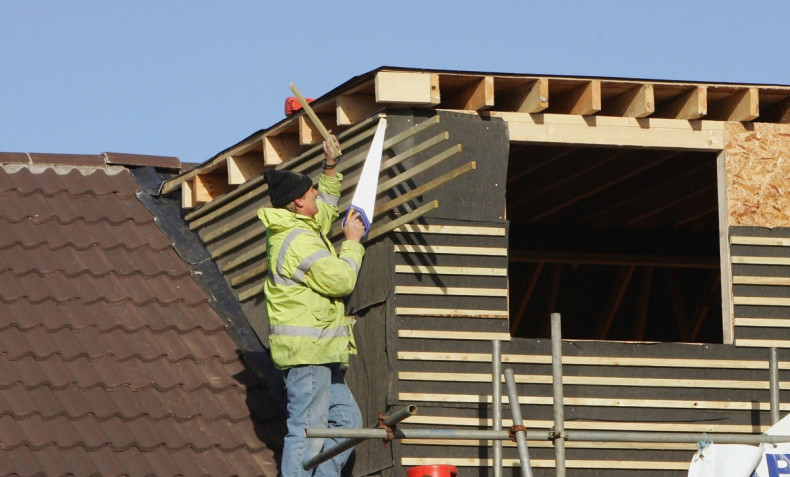 A survey suggests the vast majority of local councils in England and Wales do not think the government's discounted "starter homes" for first-time buyers should be classed as affordable housing. Under the Housing and Planning Bill currently going through parliament, local councils will be obliged to encourage the construction of starter homes. To aid this, developers will be allowed to include starter homes in their affordable housing quotas when building new housing.
But a poll of 105 local councils by the Town and Country Planning Association (TCPA), on behalf of local government body the Association for Public Service Excellence, found 79% do not believe starter homes should count as affordable housing. And 87% said they did not think starter homes would address the need for affordable housing in their local area.
Starter homes are a flagship government housing policy. Prime Minister David Cameron said he wants 200,000 built. They will be available to first-time buyers under the age of 40 at a discount of at least 20% below the property's open market value. There will be a maximum discounted sales price of £250,000 outside London and £450,000 in the city. The discount is from exempting developers from certain planning costs and levies, savings they pass on to home buyers.
The policy is part of the government's effort to increase home ownership. First-time buyers have struggled to get onto the property market in recent years amid weak wages and a housing shortage in some areas driving up house prices and rents. As well as starter homes, the government has the Help to Buy and shared ownership schemes.
"This is further evidence of growing cross-party opposition to the government's extreme Housing Bill," said John Healey MP, Labour's shadow secretary of state for housing and planning. " As the housing bill returns to the House of Lords, ministers should listen to the growing opposition from all parties, including their own, and rethink their damaging plans."
House building is on the rise, but still falling short of the estimated 250,000 new homes needed every year in England alone. There were 142,890 housing completions in the 12 months to December 2015, shows government figures, a 21% annual increase. There were 143,560 new housing starts over the same period, a 6% rise year-on-year.
The housing bill is a radical overhaul of the housing system in England and Wales intended to increase home ownership and reduce the government's welfare spending. Among its most contentious changes are the abolition of lifetime tenancies in council-owned homes, the "right to rent" immigration checks by landlords, so-called "pay to stay" which will see higher-earning social tenants made to pay market rents, and the extension of right to buy to housing associations.
"As a one nation government we're determined that anybody who works hard and aspires to own their own home has the opportunity to do so," said Housing Minister Brandon Lewis in October 2015. "More than 230,000 households have been helped into home ownership through government-backed schemes since 2010, while our extension to the right to buy will see a further 1.3 million housing association tenants given the opportunity to own their own home.
"And the housing bill will allow us go even further by kick-starting a national crusade to get 1 million homes built by 2020. It truly is an historic moment that will help deliver the homes hard-working people rightly deserve, transforming generation rent into generation buy."