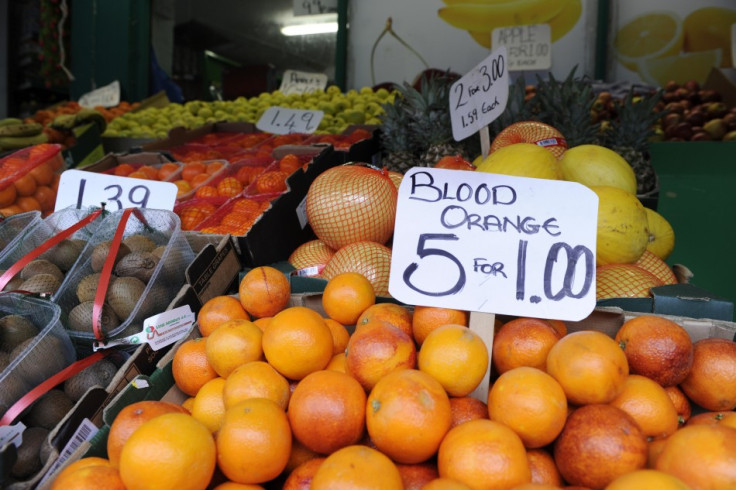 The Consumer Price Index (CPI) annual rate of inflation dipped slightly in March, according to the latest data from the Office for National Statistics.
CPI fell from 4.4 per cent in February to 4.0 per cent last month. The news may come as a slight relief to the Bank of England's Monetary Policy Committee, which is coming under increasing pressure to raise interest rates from the record low of 0.5 per cent in order to stem inflation.
The MPC, which is showing increasing signs of division on the issue of raising rates, is tasked with keeping inflation at two per cent or lower, something they have failed to do for over a year.
The inflation figures this morning showed that falling food prices, especially for fruit and cereals and bread helped offset rising fuel and furniture prices.
The Retail Prices Index, which includes mortgage interest payments, also fell from 5.5 per cent in February to 5.3 per cent.
Howard Archer, Chief Economist at IHS Global Insight, said, "It is far too early to say that we are coming out of the inflation woods, particularly given the current level of oil prices and the risk that they could go higher still. It is also probable that inflation was limited in March by Easter occurring a month later this year. So it is still very possible that inflation will move higher in the near term
"Nevertheless, the March inflation data does suggest that retailers may be coming under increasing pressure to price more competitively to get struggling consumers to spend and it is supportive to the argument that inflation will fall back appreciably once the upward impact from VAT developments, high energy, commodity and food prices, and sterling's past sharp depreciation wanes. In addition, below-trend economic activity and ongoing muted wage are expected to limit underlying inflationary pressures."