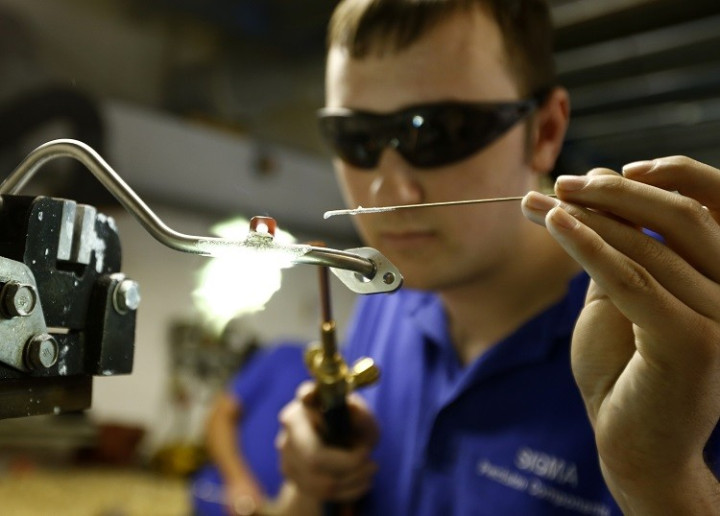 Small manufacturing firms are finding it easier to access finance from the banks in the wake of Chancellor George Osborne's extension to his Funding for Lending credit easing scheme.
However, they are also wary of going to the big banks for business finance after several years of being turned away in the post-financial crisis crunch on credit availability.
Manufacturer's organisation EEF said in its quarterly survey of credit conditions for small-and-medium sized enterprises (SMEs) that there was a sharp rise in the availability of credit and fewer firms reported an increase in the cost of borrowing.
Despite the improving finance environment in the third quarter, when the survey took place, 52% of manufacturing SMEs told EEF that they had no need to borrow, leaving hopes of investment in jobs and expansion dampened.
"Our survey suggests that Funding for Lending may be at last helping SMEs get credit on the right terms," said Andrew Johnson, senior economist at EEF.
"Smaller firms are reporting a big improvement in the availability of new lines of borrowing and more of them are seeing a fall in the cost of new lines of borrowing.
"With stronger growth and a more positive outlook, the prospects for an investment recovery look better."
Osborne extended FLS in to skew the financial incentives in the scheme towards banks increasing their SME lending, after borrowing by smaller firms continued to decline despite the initiative.
Under FLS, banks are offered cheap loans from the Bank of England, the value of which are tied to their stock lending to the real economy of consumers and small businesses.
This is intended to offer banks a financial incentive to grow their real economy lending by reducing both the funding costs and risk of doing so.
EEF's Johnson urged the government to help SMEs start borrowing more by increasing the number of finance providers in the market.
"We need a more dynamic and diverse funding environment where providers are competing hard to offer firms great deals to finance their investment," said Johnson.
Britain's manufacturing sector has been on the up in recent months as the ailing economy begins on the path to recovery.
According to a survey by the Confederation of British Industry (CBI), manufacturers saw a significant rise in production during August as domestic and external demand improved. New orders alone soared to a two year high.