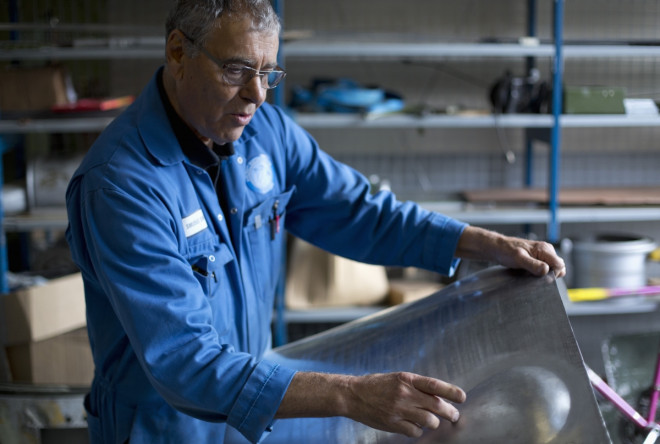 Britain's small manufacturers are the most confident they have been since records began as the economic recovery takes shape, according to an influential survey.
A poll by the Confederation of British Industry (CBI) found a balance of +36% for optimism about their situation among SME manufacturers during April, the highest reading since 1988 when the monthly report was first compiled. A total of 366 firms were surveyed.
It comes off the back of a string of reports suggesting the UK recovery is finally rebalancing away from household consumption and towards business investment, manufacturing and trade.
The CBI survey also found higher output and export orders, as well as rising employment and expectations that the current momentum in the manufacturing sector will be maintained in the coming months.
"As confidence beds in, we need to see more firms exporting their products to high-growth markets across the globe, giving a healthy and sustainable boost to the UK's recovery," said Katja Hall, chief policy director at the CBI.
The International Monetary Fund (IMF) predicts the UK economy will grow by 2.9% during 2014, the fastest rate of any western economy.
And manufacturing output is on the rise. A survey by Markit of manufacturing firms' purchasing managers found output growing at its fastest pace in around three years during April.
Better manufacturing performance and the prospect of higher exports has led the Bank of England Governor Mark Carney to say he can see the "early signs" of a sustainable recovery.
"There is every sign that the recovery is starting to broaden out and I would describe our attitude at the moment as prudently optimistic," said Carney at a meeting of business leaders in the south west of England.
"What is important is that we see longer-term growth, and the view that we are getting from businesses here in Bristol is that the signs coming from the economy are consistent with improved longer-term growth."
He added: "We all want the recovery to be sustainable and the early signs are consistent with that. But we need to see real growth in every sector and in the current level of wages."
The BoE base rate is currently at its record-low of 0.5%. It has been this low for over five years as part of ultra-loose monetary policy to support lending to consumers and businesses in the struggling economy after the financial crisis.
Carney has said previously that when BoE policymakers think the recovery is solid and across all sectors of the economy they will hike interest rates.