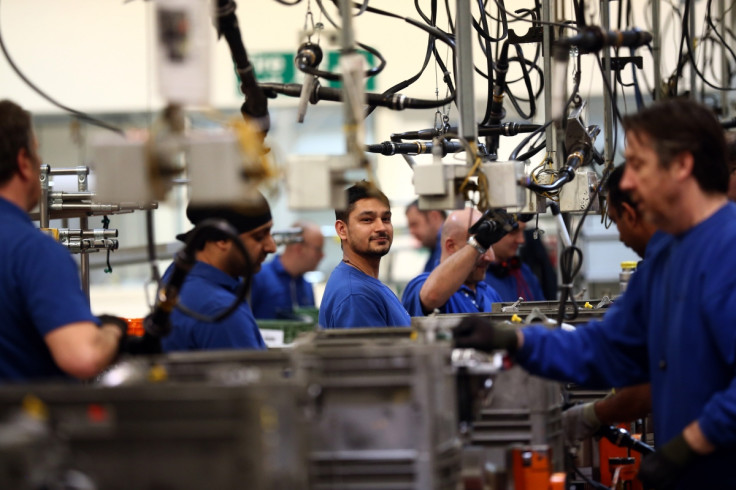 Conditions in the UK manufacturing sector remained challenging in March, due to ongoing weakness on the export front, figures released on Friday (1 April) showed.
The monthly Markit/CIPS manufacturing purchasing managers' index climbed to 51.0 in March, rebounding from a 34-month low of 50.8 in the previous month but falling short of analysts' expectations for a 51.2 reading.
The figure left the quarterly average at a relatively subdued level of 51.6, equalling the lowest recorded since the PMI first moved back above the neutral 50.0 mark in early 2013, Markit said.
Meanwhile, the sub-index tracking new orders also rose, edging 0.2 points higher to 52.5, while the new export orders index remained below 50 and eased to its lowest level since June, and manufacturers cut headcounts at the fastest rate since February 2013.
"The UK manufacturing sector remained in the doldrums during the opening quarter of the year," said Markit's senior economist Rob Dobson. "Although March saw modest improvements in the trends for production and new orders, industry is still hovering close to the stagnation mark and will struggle to make a meaningful contribution to the next set of GDP growth figures."
Meanwhile, the output balance held steady at 53.0 in March, which analysts said was consistent with a small contraction in the official measure of output, on the basis of past form.
"The continued weakness in the new export orders balance suggests that the manufacturing sector's struggles are not over, as it continues to battle headwinds from sterling's past appreciation between mid-2013 and mid-2015 and weak overseas demand," said Ruth Miller, UK economist at Capital Economics.
The uncertainty surrounding Britain's European Union referendum could have an impact on the manufacturing sector in the short-term future, Miller warned. However, she added the industry could look to remainder of the year with renewed optimism.
"The 10% fall in the trade-weighted sterling index since its recent peak in mid-November, should provide some welcome relief for manufacturers in time," she said. "What's more, we expect global growth to pick up slightly in 2016."