France: Exodus of 10,000 millionaires amid rising Muslim tensions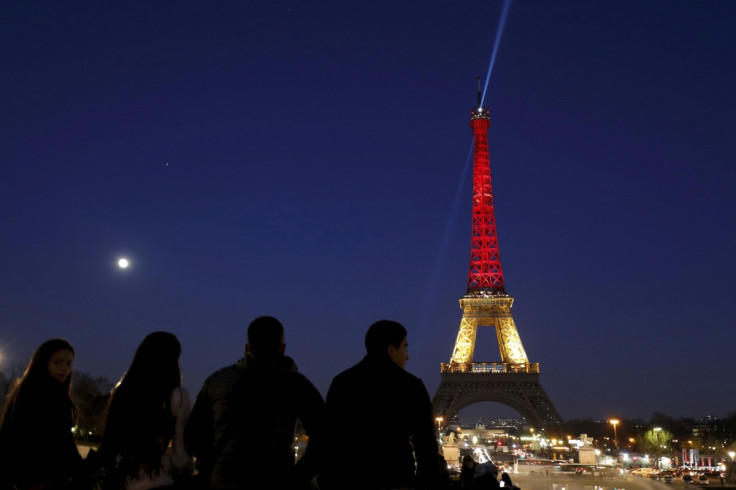 Rising tensions in France, especially in Paris following a series of Islamist terrorist attacks in 2015, have spurred an exodus of its super-wealthy citizens, a new report on migration trends of millionaires and high-net worth individuals across the world reveals. The report warns that other European countries, including the UK, Belgium, Germany and Sweden "where religious tensions are starting to emerge", will also see similar trends.
Regarding a Brexit, the report suggests millionaires would want to stay in Britain even if it leaves the single currency bloc.
The report was compiled by New World Wealth, an agency that gives information on the global wealth sector. The report was based on data collected from investor visa programme statistics of each country; annual interviews with around 800 global high net worth individuals and with intermediaries like migration experts, second citizenship platforms, wealth managers and property agents; data from property registers and property sales statistics in each country; and by tracking millionaire movements in the media.
Millionaire outflow
According to the report, Millionaire migration in 2015, France topped the list of countries with maximum millionaire outflows as it lost 10,000 millionaires, or 3% of its millionaire population. Among the cities that saw maximum millionaire outflow, Paris, was at the top – losing about 6% of its millionaire population or 7,000 millionaires in 2015 to the UK, the US, Canada, Australia and Israel.
"The large outflow of millionaires from France is notable – France is being heavily impacted by rising religious tensions between Christians and Muslims, especially in urban areas. We expect that millionaire migration away from France will accelerate over the next decade as these tensions escalate," the report warns.
After France, the list of countries ranked by millionaire outflows includes China ranked second, followed by Italy, India, Greece, the Russian Federation, Spain and Brazil in descending order.
Millionaire inflow
As for inflows, Australia was the favourite destination with maximum inflows in 2015 – a total of 8,000 new millionaires. The US was ranked second with 7,000 inflows, followed by Canada, Israel, the UAE and New Zealand.
Australian cities Sydney, Melbourne and Perth saw a significant millionaire inflow in 2015 from China, Europe, the UK, the US and South Africa, with Sydney topping the chart with 4,000 new millionaires or 4% added to its existing millionaire population, according to the report. Melbourne and Perth had 3,000 and 1,000 new millionaires in 2015, respectively. Tel Aviv, Dubai, San Francisco, Vancouver and Seattle also featured among the top eight cities with millionaire inflows.
Brexit impact on millionaire migration
The New Wealth World survey found that the UK leaving the EU will not lead to an outflow of millionaires. Rather, they will remain in the country because a Brexit would likely result in re-introduction of two-year working visas for citizens from Canada, Australia and New Zealand, and inclusion of the US in the list; stronger alliances with countries like Australia, the US, Canada and New Zealand, India and China; and weaker alliances with EU countries, Turkey and the Middle East.
The report highlights a trend that saw many UK-born wealthy people relocating their bases to other English-speaking nations like Australia, US, Canada and New Zealand. "This may be a trend that continues in future as several wealthy UK-born people that we spoke to said they were concerned about the way London and the UK in general had changed over the past decade or so. Australia seems to be their preferred destination," the report says. In 2015, London saw an inflow of 3,000, but an outflow of 2,500 millionaires, who moved to small towns in other parts of England or other English speaking countries.
© Copyright IBTimes 2023. All rights reserved.