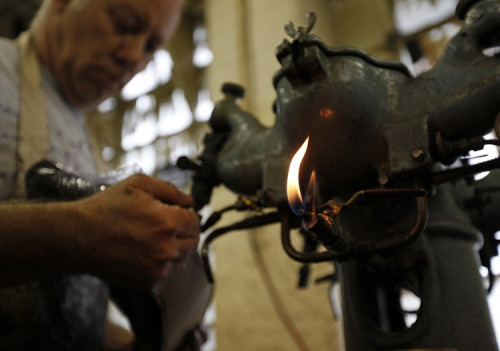 Small UK manufacturing firms are planning to boost their investment in 2014, according to a survey by the Confederation of British Industry.
This is off the back of buoyant confidence as the economy recovers, demand grows and credit conditions ease.
The CBI surveyed 335 small-to-medium sized enterprises (SMEs) between 16 December and 9 January.
There was a balance of +14% for new order increases and +21% for optimism about the future. Those citing external finance availability as a reason for limiting investment fell back to a +6% balance from +9%.
"As the recovery takes hold, the investment cycle is starting to turn," said Stephen Gifford, director of economics at the CBI, Britain's biggest business lobbyist.
"It's encouraging to see smaller manufacturers planning to boost investment, particularly in their plant, machinery and buildings.
"Orders and output continued to grow at a healthy pace, although not as fast as predicted. However, firms remain optimistic about prospects, with growth in orders and production expected to accelerate."
The UK economy grew at a rate of 1.9% in 2013, the fastest since the outbreak of the financial crisis in 2007.
A private industry survey of purchasing managers by Markit (PMI) showed the manufacturing sector continuing its robust recovery in 2014 and reported rising demand for exports.