Denying visas to promising candidates heading to the UK to set up businesses will harm the economy, claims a business accelerator firm.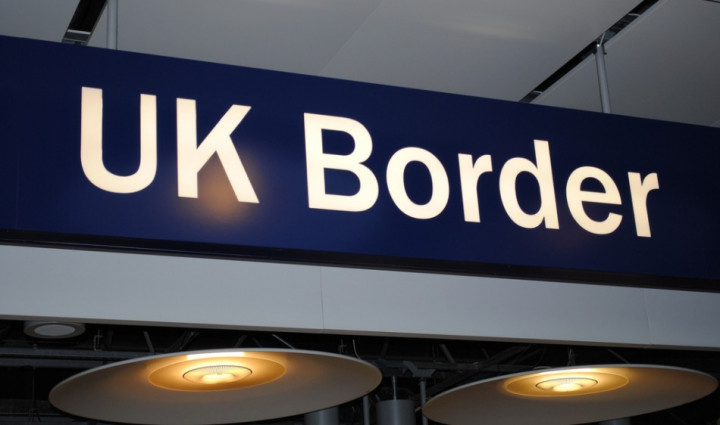 Oxygen Accelerator, which turns budding entrepreneurs with strong business ideas into fully-formed companies, has warned that tax revenue and jobs will be lost because of strict visa controls.
"From a UK PLC point of view we are missing great opportunities," Simon Jenner, co-founder of Oxygen Accelerator, told IBTimes UK. "We had applications from 34 countries but we pretty much know that we are not going to get anyone in unless they are in Europe and they can come in through the EU."
Jenner said his company had seen pitches by teams in Argentina and Australia that looked good but Oxygen Accelerator could not bring them into the country because it was "pretty sure" they would not get through the visa process.
"That is true of all UK accelerators - we have all got this problem," he said. "UK PLC is missing out on this and they will go somewhere else and do it. They will create the next Facebook in a country like Poland, for example, which has fewer restrictions.
"If the guys in Argentina go big and they go to an accelerator in Germany or Amsterdam or wherever and become the next Facebook, the UK has missed out on billions in tax and employees that could have been based in the UK."
Jenner said Oxygen had raised its concerns with UK Trade & Investment (UKTI) and the Border Agency but was told nothing could be done.
"Things are moving forward but in government timescales you are talking years. That's a challenge for us all trying to do this type of thing because web, IT and technology is a global game. The boundaries don't make any difference so people can set up anywhere," he said.
"People have to adhere to the immigration rules - it's as simple as that. We do a lot of stuff to encourage businesses and people to come into the country and we have introduced the new entrepreneur visa," a UK Border Agency spokesman said.
"We have also introduced a new graduate entrepreneur visa for students with exciting new ideas for business."
The Tier 1 Entrepreneur visa covers non-European migrants who want to invest by setting up a company or taking one over - and being actively involved in the running of it.
However, from June, the personal savings a candidate must have to support their entrepreneur application was increased to £3,100.
Case-by-case basis
The UK Border Agency spokesman explained that people are only refused visas if the agency does not feel they adhere to the immigration rules.
"Those are considered on a case-by-case basis. There is no policy or hard set of rules saying if you come from this particular country to do this particular thing you will or you won't get a visa," he said.
"The flipside of it is trying to manage immigration and all the rest of it and we are not completely ignorant on those issues," said Jenner. "But there have got to be some sensible ways around that."
A UKTI spokesman told IBTimes UK: "It's not our bag." He said the agency's remit was not about getting people into this country.
"It's not the sort of thing we particularly get involved in. We work with companies to help them boost their exports and to attract investment into the UK. We also offer advice on the various aspects of doing business with other countries and with organisations and individuals in those," he said.