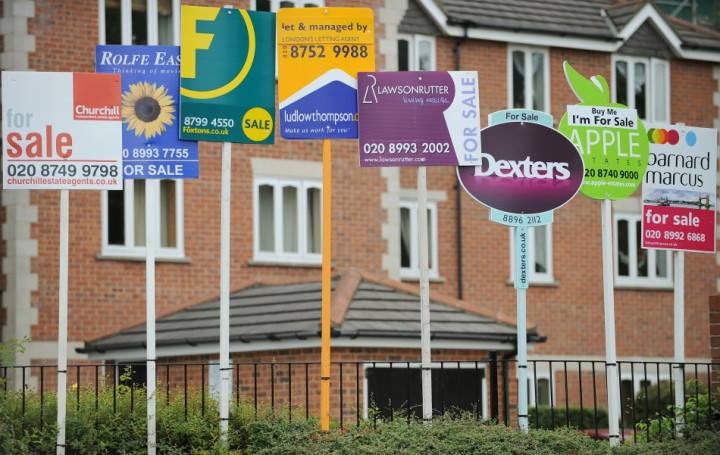 UK mortgage approvals in June plunged to their lowest level since December 2010, according to worse-than-expected Bank of England data.
A worsening economic outlook - punctuated by a devastating -0.7 percent contraction in second quarter GDP - and high deposit requirements on home loans have squeezed the property market as consumers struggle to save for to buy their own homes.
There were 44,192 mortgage approvals in June, down from 50,544 the previous month.
Bank data also revealed the lowest total net lending to individuals since July 2010 at £280m.
Bank of England policymakers have been pushing to free up bank lending into the so-called "real economy" of consumers and businesses.
This is the last set of individual lending data from the Bank of England since it announced two credit easing schemes that will, if all goes to plan, reduce the risk of lending for British banks and offer them a financial incentive to do so - in turn increasing the amount of loans to the real economy.
British banks, stung by the financial crisis and facing uncertain futures with their exposure to the ongoing eurozone debt crisis looming overhead, have tightened their belts when it comes to lending, fearful of taking on anymore risk.
June's individual lending data will offer a benchmark against which to see if the new schemes are working.
Loosening the availability and affordability of credit will mean businesses yearning to expand, but who cannot presently get the financing they need to invest and create new jobs, can grow and boost the ailing British economy, mired in a double-dip recession.
Freeing up lending, particularly lower deposit requirements for home mortgages, for consumers will also lift the economy by helping to boost demand and prices in the housing market.
Funding for Lending sees banks offered cheaper-than-normal loans by the UK's central bank. The amount banks can borrow from the Bank of England at these lower rates is tied directly to how much they increase their lending to the real economy.
The second scheme, called Extended Collateral Term Repo (ECTR), will see the Bank relax its rules on the quality of collateral that can be offered up by banks for cheap secured loans.
In exchange for low-cost loans from the Bank of England, banks must offer up some of their assets as collateral in case of any failure to repay.
In the past the Bank has only accepted relatively high-quality assets as collateral, but now it will accept riskier loan security, such as credit card debt.
Mervyn King, the Bank of England governor, has warned that there are "no guarantees" that these schemes will work.
"What I can say is this. The principle of the scheme is to give a significant financial incentive to expand lending to the real economy," King, governor of the Bank, told MPs at a Treasury Select Committee hearing.
"The more they expand lending, the cheaper it will be to borrow money."