UK Music Buyers Go Digital as HMV Closures Announced
A fifth of British music buyers have become fully digital, ditching the high street entirely in favour of downloading tracks from services like iTunes, and streaming from Spotify.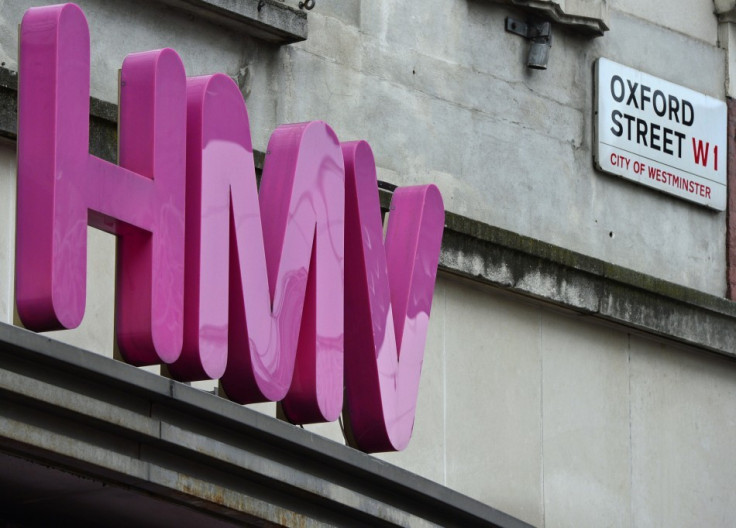 Figures released by the British Phonographic Industry (BPI), the country's music industry's trade association, reveal that a fifth of shoppers buy their music solely online, and 28 percent of the entire UK population legally streamed or downloaded music in 2012.
The data was released on the same day that HMV administrator Deloitte announced that 66 branches of the high street entertainment store are to close over the next one to two months, putting 930 jobs at risk.
Much of HMV's downfall has been blamed on its late arrival to the digital download market, which was responsible for 99.6 percent of all singles bought in 2012, accounting for 51 percent of UK record label revenues.
Apple announced yesterday that it had sold 25 billion songs through its iTunes store in just under ten years.
Geoff Taylor, BPI Chief Executive, said: "There has rightly been a lot of focus in the past few weeks on High Street music retail. That will continue - we must do all we can to serve music fans who love CDs and vinyl. But as well as great music stores, Britain is blessed with a world-beating array of digital music services, which fans rate very highly for ease of use and value for money."
The BPI reports that 30.5 million digital albums were sold in the UK in 2013, up almost 15 percent on the previous year, and 16 of these albums sold more than 100,000 digital copies each.
In the UK streaming services like Spotify provided users with 3.7 billion tracks in 2012 - 140 for each household - while on a global scale more than one billion Spotify playlists were created during the year, highlighting its appeal in all areas of the world.
Just the beginning
"And this is just the beginning," Taylor continued. "Labels are striking innovative new deals with mobile networks, hardware manufacturers, app developers and start-ups. The music fan will be the clear winner, as digital services evolve to deliver even richer music experiences via super-fast broadband and 4G to tablets, smart TVs and the next generation of in-car audio."
Looking ahead the BPI expects to see almost 70 percent of households owning a tablet by 2016, and said around half of owners already use theirs to listen to music.
The BPI also expects a boom in networked home audio systems from the likes of Sonos, and that some 44 million people - 70 percent of the population - will have a 4G smartphone subscription by the end of 2016, which many will use to stream and download music.
Described as an "enthusiastic, nationwide phenomenon," the uptake of digital music services in the UK presents new opportunities for retailers and artists alike, and there are now 71 different digital music services available in the UK.
Despite this widespread availability of affordable music, tracks downloaded using BitTorrent represent 59 percent of all songs downloaded in the UK, totalling 345 million between January and June 2012, compared to the 239 million songs downloaded legally over the same period according to the BPI's findings.
BitTorrent is a method of peer-to-peer downloading which is widely used by those sharing illegally sharing copyrighted material, although there is a small proportion of the music on BitTorrent which is shared legally and with the copyright owners' consent. The BPI doesn't seem to differentiate between illegal and BitTorrent.
© Copyright IBTimes 2023. All rights reserved.