The Apple iTunes music store has sold more than 25 billion songs, and to celebrate the company gave a €10,000 (£8,600) gift card to the downloader of the milestone track.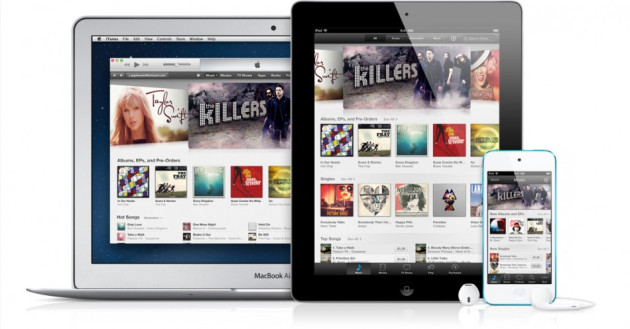 The 25 billionth song was Monkey Drums by Chase Buch, and was purchased by Phillip Lüpke from Germany, who will soon receive the gift card from Apple.
"We are grateful to our users whose passion for music over the past 10 years has made iTunes the number one music retailer in the world," said Eddy Cue, Apple's senior vice president of internet software and services.
Cue added: "Averaging over 15,000 songs downloaded per minute, the iTunes Store connects music fans with their favourite artists, including global sensations like Adele and Coldplay and new artists like The Lumineers, on a scale we never imagined possible."
Apple opened its iTunes Store on 23 April, 2003 and now offers 26 million tracks to more than 400 million registered users in 119 countries.
"In a lot of ways, iTunes has leveled the playing field for musicians. Whether you're unsigned, indie, major, whatever-it's the place most people go to buy digital music," said Wesley Schultz, guitarist and lead vocalist of The Lumineers. "iTunes doesn't exclude any musicians simply because they're not yet established or popular."
Apple recently updated iTunes to version 10, bringing with it a significantly redesigned interface, borrowing much from the iPad's music app.
The last iTunes sales milestone announced by Apple was when the 16 billionth track was sold, a figure that was revealed by CEO Tim Cook at the launch of the iPhone 4S in October 2011.