The rules governing how UK police forces seize and extract information from digital devices, including laptops, phones and cameras, lack both transparency and accountability.
That was the main conclusion of a report released Monday (13 November) from Big Brother Watch (BBW), a civil liberties group which used Freedom of Information (FoI) requests to glean fresh insights from British law enforcement about how it uses data in criminal probes.
It discovered that 93% of UK police forces now extract data from devices – but also found that training remains inconsistent and some investigators still rely on third-party firms to do the bulk of the work.
"The current system of operation is lacking specific, technical and data protection laws, hindering the police's ability to guarantee proportionality and the public's understanding of what digital evidence gathering entails," read the report titled Police Access to Digital Evidence.
Analysis of mobile phones and personal laptops can often make or break a case – giving police investigators a unique peek into a suspect's daily life, common communications and close acquaintances.
But according to the Big Brother Watch report, laws in this field remain murky and evidence extraction is "undertaken using laws that were established in a pre-digital age."
It said: "Rather than updating the existing laws to adequately address the complexities of new technology and data, the government has merely amended them, creating a patchy and far from technically detailed framework. But it is not just the laws which are complex and unclear. The details about how the police acquire, interrogate and retain data is also opaque."
The FoI request asked for records spanning 2013 to 2016 from all 45 territorial police forces. While 42 confirmed they seized and extracted data, 32 (71%) declined to release detailed figures.
That led the privacy organisation to slam British authorities for a lack of transparency. The report exposed stark variations in training, with UK forces spending anywhere between £20,000 and £520,000, in the specific period, on teaching officers to carry out forensics.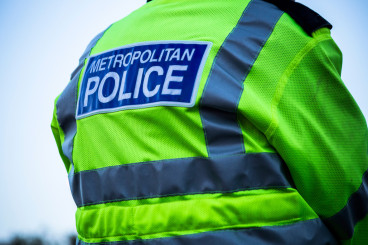 City of London police said that it trained 8 officers in digital examination during the three years, and a total of 16 officers are currently able to carry out digital extractions.
The report said 6 police forces confirmed the use of third-party services between 2013 and 2016 to conduct forensics.
One, the Metropolitan Police, revealed it had spent a total of £8,698,000 over the past four years on the use of (unnamed) third-party services to carry out digital tasks.
"Outsourcing might seem logical, but it will only take one giant data breach, hack or cyberattack for this practice to be put under scrutiny," Big Brother Watch warned.
"Complex laws, poor training and the constant advances of technology are a ripe concoction for confusion, for the public and the police. For everyone's sake the situation needs to change."
BBW researcher Jennifer Krueckeberg said: "Digital evidence is a critical part of modern day policing. However, the lack of transparency we have encountered has sparked serious concerns.
"If the police want to keep the public's trust in their ability to face the challenges of a digital age, they need to clearly show how they handle digital devices and extracted data."