With the return of WikiLeaks and an unfortunate mistake that led to $280m worth of the Ethereum cryptocurrency being frozen, it was another big week in the world of cybersecurity – full of major hacking attacks, data leaks and mobile malware outbreaks.
Hardly a week goes by without a new incident hitting the Play Store – the official app marketplace for Android – and this time it was the return of BankBot, a notorious financial Trojan. Keeping to that theme, the NIC Asia Bank in Nepal also confirmed being hit by hackers.
To keep you up-to-date, here is the best cybersecurity stories of the week from the IBTimes UK tech team.
A shadowy cyber-espionage group that has operated in secret since at least 2015 was exposed by researchers from Symantec this week (7 November). Analysis said it uses a new form of malware dubbed "Felismus" to launch targeted attacks on governments.
Whistleblowing website WikiLeaks released a fresh batch of secretive documentation allegedly pilfered from inside the US Central Intelligence Agency (CIA). Dubbed "Vault 8", the publication was described as a way to better understand the agency's hacking tools.
Officials from the NIC Asia Bank, based in Kathmandu, the capital city of Nepal, were scrambling to recover from a hack on its computer networks, which recently abused the Swift financial messaging system – used to verify money transfers – to help steal approximately $4.4m (£3.3m).
The FBI confiscated the phone of the gunman who opened fire at a church in Sutherland Springs, Texas on 5 November, but was unable to unlock it for its ongoing investigation, an official revealed. The shooter was identified as 26-year-old Devin Kelley at the First Baptist Church.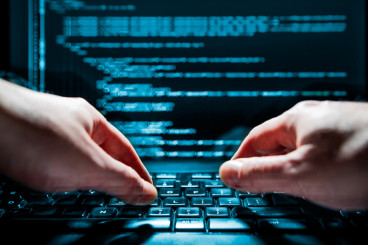 A notorious banking Trojan that can mirror legitimate applications in order to steal passwords was discovered on Google's official marketplace posing as a cryptocurrency service. The software was caught by researchers on the Play Store, disguised as "Cryptocurrencies Market Prices".
Hackers hijacked and defaced hundreds of websites across the US to post pro-Isis messages, images of Saddam Hussein and a recruitment video. A group going by the name "Team System Dz" claimed responsibility for the hack that took place around 4am EST on Monday (6 November).
Approximately $280m worth of the cryptocurrency Ethereum was frozen in time this week – and potentially lost forever – after an unidentified developer accidentally triggered a critical bug in a shared code library used by digital wallets maintained by Parity Technologies.