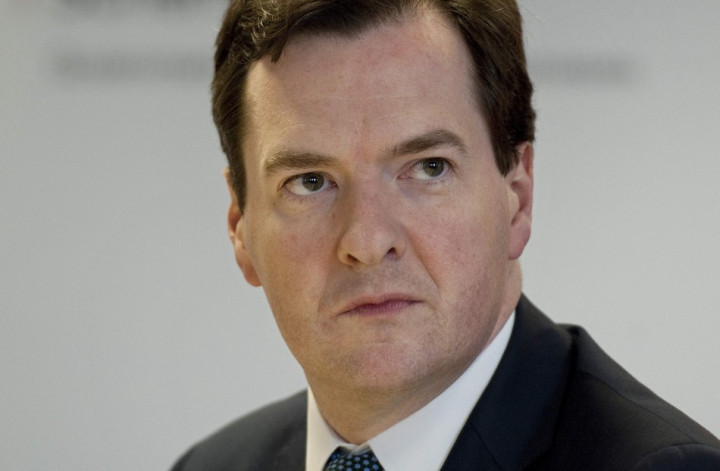 Britain's government borrowed £600m in July sending the public debt-to-GDP ratio soaring to its highest rate since 1969, as dampened domestic and global demand caused falling corporation tax receipts, leaving the public purse with a shortfall.
A sharp recession in the UK and Chancellor George Osborne's biting austerity measures have trampled on consumer demand, hurting parts of the service sector.
Slowing growth in key emerging economies such as India and China, as well as the ongoing crisis in Britain's biggest trading partner the eurozone, has seriously dented export demand.
"Overall, the latest data continue to illustrate the challenge of restoring the public finances to good order at a time when recession and weak growth has become the 'new normal'," said Scott Corfe, senior economist at the Centre for Economics and Business Research (CEBR).
"Even if the government commits to the scale of spending cuts announced - which entail a 9.5 percent fall in government spending in real terms between Q1 2012 and Q1 2017 - it still requires tax receipts to grow strongly to reduce the deficit."
"And with unemployment remaining well above pre-crisis levels and vast swathes of the economy still in the doldrums, raising these tax receipts is not going to be easy," added Corfe.
The UK government's debt now stands at 65.7 percent of GDP at £1.03tn, said the Office for National Statistics (ONS).
In July government tax receipts were worth £52.5bn. This is 0.8 percent lower than the same month the year before.
Corporation tax yielded £7.1bn for government coffers, down 19.3 percent on July 2011.
Labour Government Legacy
Since the coalition government took office in May 2010, it has pursued billions of pounds of spending cuts as it seeks to tackle the budget deficit left behind by the previous Labour administration.
These slashes to government spending have fallen across all departments and services, such as welfare and local authorities.
As a result many jobs have been lost and those reliant on benefits as a sole income or to supplement a low salary have seen their finances cut, depressing consumer demand.
Likewise high unemployment and a period of high inflation, that far outpaced wage growth, weighed heavily on consumers' minds as they focused limited household spending on the essentials.
In turn many firms in the service sector, particularly retailers, suffered.
Private firms reliant on public sector contracts as a revenue stream have also been hit hard and forced to make redundancies.
Initial government hopes were that private firms would move in to the spaces vacated by the public sector, but this advance of business has largely failed to materialise.
A slowdown in vital emerging markets such as India and China has seen new export orders for Britain's manufacturers tumble.
Ongoing crisis in the eurozone has also led to a drop in revenues for the export business, in turn restraining the value of tax receipts for the government.