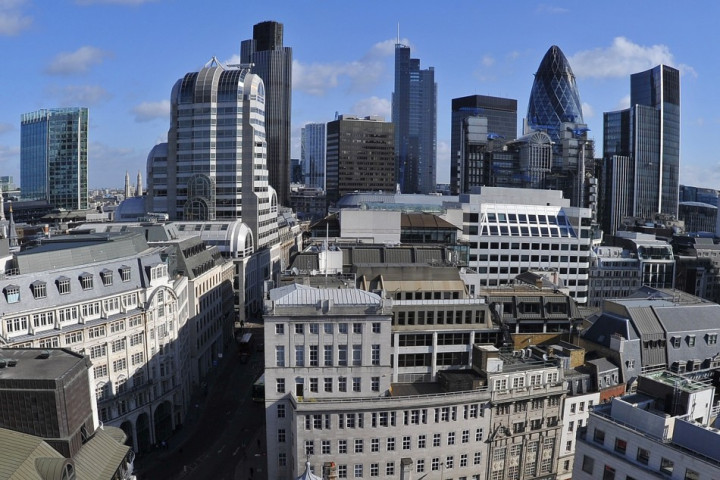 Britain's vast service sector, which accounts for around three quarters of the economy, bounced by 1.1 percent in July output compared to the month before, said the Office for National Statistics (ONS), the biggest signal yet that the economy has lifted out of its second recession in four years.
Revised official data shows a softening decline in second quarter and many economists predict a third quarter leap in output because of the base effect, as the lost output from the anomalous additional public holiday for the Queen's Diamond Jubilee celebrations in June corrects itself.
"By showing growth in the UK's large services sector, they indicate that the UK could soon exit technical recession," said Daniel Solomon, economist at the Centre for Economic and Business Research (CEBR).
"This is welcome news, but it is hardly cause for unbridled jubilation. We predict roughly flat growth over Q3 2012 and a 0.6 percent fall in GDP over the year as a whole."
Manufacturing output has also soared in July, growing by 3.2 percent on the month before according to the ONS, while the trade deficit slimmed as UK exports grew.
The UK economy contracted by -0.4 percent in the three months to June in the third consecutive quarterly decline. This was marked by a -0.1 percent fall in service sector output.
Bank of England economists say that the Jubilee may have pushed output down by as much as 0.5 percent.
Employment is rising and inflation is falling. Mortgage approvals are increasing as more first time buyers are being given access to the property market.
Credit easing efforts by the central bank to boost lending to smaller firms and consumers appear to be working as initial reports show big financial institutions bringing down their interest rates and making it easier to borrow cash.
In theory this should support job creation and business expansion, which would help the economy start to grow again.
Business secretary Vince Cable has announced a state-backed investment bank will be set up, using £1bn of public money, to encourage lending to smaller firms.
The Treasury's UK Guarantees Scheme sees taxpayers underwrite up to £40bn worth of infrastructure projects struggling to find finance to get started.
There is also a £9.4bn investment in upgrading the rail network in the government's bid to pull Britain's economy down the road to recovery.
---
Follow @shanecroucher