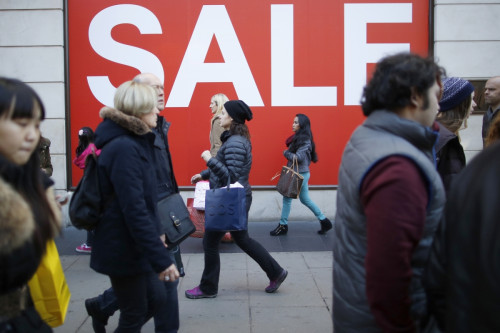 Chairmen and chairwomen of some of the UK's biggest retailers are far more optimistic about the economy than they were a year before, despite the consumer gloom that is still marring the emerging recovery.
According to recruiter Korn Ferry's UK Retail Chairmen's Confidence Index 2014, 73% of those surveyed were optimistic about the economic outlook compared to just 15% a year before.
The UK economy has soared in recent months, with GDP growth hitting 1.9% in 2013 – the fastest rate since the beginnings of the financial crisis.
Sir Stuart Rose, chairman of Ocado, Blue Inc and Fat Face said he was "very optimistic".
"The economy has improved. For those retailers that offer value for money, the outlook is good," he added.
However there are still underlying concerns within the economy. Consumers are suffering a continued real-terms fall in income, with sluggish wage growth outpaced by rising prices.
"Confidence is certainly higher but, with inflation outstripping wages, the same isn't yet true of consumer spending power," said Robert Swannell, Marks and Spencer chairman.
John Allan, chairman of Dixons Retail, said the economy was returning to growth "falteringly and unevenly, yes, but it depends on location. It's not explosive growth. Wages are rising slower than prices and real incomes are still falling."
Korn Ferry surveyed 33 retail chairpeople who represent 39 firms with a combined annual turnover of £141bn, or 44% of all retail sales in the UK.